You are currently browsing the category archive for the 'Cost of corrections in Maine' category.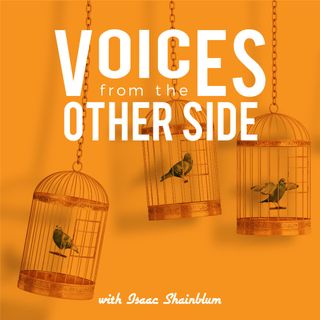 For information on hot topics in incarcerations and recovery, please visit
Voices from the Other Side.
Thank you!
Isaac
host/ producer
Please join us at our next MPAC Statewide Strategy Meeting

Saturday, April 11, 2020 . 10 a.m. – noon

Harbor Peer & Wellness, 35 School St, Boothbay Harbor, ME 04358
—
"I'm begging the American people to pay attention to what is going on. Because if you want to have a democracy intact for your children & your children's children & generations yet unborn we've got to guard this moment. This is our watch." – Elijah Cummings
On Feb 13, 2020, at 4:12 PM, Peter Lehman <

peter.growinme@gmail.com

> wrote:

I just learned that a public hearing on LD 1421, An Act To Amend the Maine Bail Code, sponsored by Rep. Talbot Ross is scheduled for this coming Tuesday, Feb. 18, at 1:05 pm in the Judiciary Committee at the State House. I've attached to this email the language that is being proposed to replace the current bill.

The key things that this bill does:

Eliminates the ability for judicial officers to impose cash bail on people arrested and charged with most Class E crimes (certain DV-related crimes are still going to have cash bail)

Eliminates the ability for judicial officers to impose bail conditions that allow police to randomly search people for drugs or alcohol if they've been given the bail condition that they not possess or use drugs/alcohol

Requires judicial officers to consider, when deciding whether to give bail and what kind of bail to give, whether a defendant is a primary caregiver to another person, whether a defendant is receiving health care treatment (including mental health care) outside of jail or whether that treatment would be better provided outside of jail, and whether a person could lose their job if they don't get out on bail.

I know it's really short notice, but for those who can't make it and would like to submit testimony, the website to do that is here. On the pull-down menu, you would select Judiciary Committee, then select February 18, 1:05pm, and then click on LD 1421.

For guidelines and other information about testifying, see my previous emails. 

Thanks

 to Meagan Sway of ACLU Maine for this valuable information. 

Yours in Love and Service, 

Maine Prisoner Advocacy Coalition

Committed to ethical, positive, and humane changes in Maine's prison system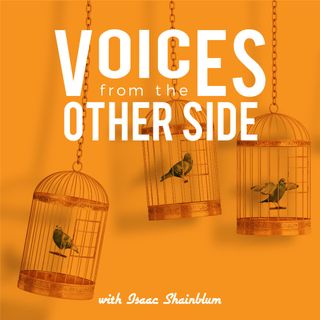 For information on hot topics in incarcerations and recovery, please visit
Voices from the Other Side.
Thank you!
Isaac
host/ producer
What is the definition of Correction? Hmmm… lets consult the trust worthy Webster's dictionary.
Correction: N. 1)Something given, done, or proposed as a substitute for what is wrong or inaccurate. 2) The act of correcting. 3) Punishment or chastisement. 4) (Usually Corrections) the various methods, as incarceration parole, and probation by which society deals with convicted offenders.
Now that's out of the way I guess Maine Correctional Center has done something right. Part 4 of the above definition states incarceration that is about all this place does, oh – almost forgot they do know how to punitively punish. They tend to mass punish, and only punish you for breaking rules if you're not one of the elite prisoners. Yes! They do have favorites. I believe Part two of the definition is something MCC staff and administration needs to improve on. How can a prisoner with a drug conviction fail a drug test while incarcerated and not automatically get enrolled in a substances abuse program? I have just the answer for you. MCC's administration and staff Act part  of caring individuals they want you to feel all warm and fuzzy (like that extended warranty you buy with your new car). All is well and life is good until something fails, after that you're FUCKED! Everything was just an illusion, no one will help you because "It's you own fault you deal with it" I know the first step to recovery is yourself but how can anyone do it alone. Prisoners are here because when thinking on their own they made poor decisions. Where are all the support staff that our tax dollars pay for? Well almost non-existent! How can this place consider themselves a correctional institution without proper programs, support, and caring staff to help guide and encourage inmates to improve themselves. Without the proper tools and knowledge how will someone succeed? They most likely won't and are being set up for failure. MCC has a 70% success rate of non repeating offenders which is fairly respectable. My question to the Commissioner and Superintendent is why stop at 70% why not go for 85-90%? Are you afraid you will run out of clientele? MDOC and MCC administration continue to cut programs, jobs, and services for inmates. Whether they realize it or not, or even care they are doing more harm than good. I would like to make a suggestion to you administrations, why not take a few days and meet with your inmates, find out their needs, wants and goals are and then find some meaningful, helpful way, programs and services to HELP you prisoners better themselves. The art of corrections is to help whomever made the mistakes see the problem, what was wrong with it, and then help find a solution. It's not very complicated Mr. Commissioner. It's just takes a leader with a strong will to lead the way. Once you and your staff figure it out and everyone is consistent across the board will you start seeing better results. It's not about the quantity of corrections. It's about the quality of corrections.
Thank You
Mr. Hopeful
Please help:  ● Spread the word.  ● Testify in person or online.  ● Contact members of the Committee directly. Your stories are important and legislators need to hear them.
·       
 LD 1941, An Act To Reform Corrections Officer Compensation in Maine. CJPS. An attempt by Rep Pluecker of Warren to address the inadequacy of CO compensation. We are strongly in favor of this effort, initiated by incarcerated citizens at MSP. Public hearing Feb 10, 10 am Criminal Justice and Public Safety Committee in Room 436 of the State House.
Change: LD 1421 An Act To Amend the Maine Bail Code, has been moved to the Judiciary Committee and no public hearing has been scheduled yet.  Remember that this bill was carried over without public hearing and may also be used as a vehicle for recommendation from the Pre Trial Task Force Report. The original bill, which we strongly support, calls for less use of cash bail, considering the impact of cash bail and increasing alternative dispositions.
So far as I know, LD 2987, Ban the Box on employment applications, is still scheduled for Public Hearing on Feb 19, 9 am. Labor and Housing Committee in room 202 of the Cross Building, next to the State House.
You can testify on these in person or by submitting written testimony online, which is printed and distributed to the committee members. If you testify in person try to bring 20 copies of your testimony to be distributed to the Committee. You can submit testimony online at any time after the Public Hearing has been announced. To submit testimony and read some guidelines, go to https://www.mainelegislature.org/testimony/.
At the beginning of your verbal and written testimony, clearly note your name and town of residence. At the beginning of your written testimony clearly note which bill you are testifying about and your position on the bill (support, oppose or neither).
Your stories are important and legislators need to hear them. Have you or someone you know had trouble finding employment with a criminal record? Have you or someone you know had trouble with bail even before conviction? Have you or someone you know witnessed the underappreciated and underpaid work of Corrections Officers?
If you would like to talk about participating or would like assistance, please feel free to call or send me an email.
I am trying to keep our legislative agenda list up to date so click here to view it and bookmark the file to check back later.
Yours in Love and Service,
Peter
PS: Clicking the LD numbers above links you to the legislative site where you can read the text of the bills, read the list of sponsors, see changes in schedule, and follow their progress. 
Peter Lehman
Legislative Coordinator
Maine Prisoner Advocacy Coalition
Thomaston, Maine
(207) 542-1496
Committed to ethical, positive, and humane changes in Maine's prison system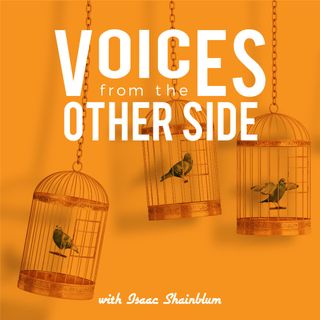 For information on hot topics in incarcerations and recovery, please visit
Voices from the Other Side.
Thank you!
Isaac
host/ producer
Sometimes sitting and writing for a blog can be stressful I've tried to remain on target as much as I can. Sometimes my point of view may be way off, but I do care? NO! The corruption, and bull shit at MCC must stop! This so-called correctional facility is a joke! To say the least. Being in corrections for years has taught me nothing! My co workers sometimes piss off inmates for no reason, just to get a kick out of it. The administration is diving the place into the abyss, at one time in the past this place once showed compassion for it's inmates, we corrected behavior, now its just a sit and wait for them to fuck up. Most interactions between staff and inmates are negative nature, so naturally staff and inmate animosity is on the rise and moral for both is down. MCC does have policies and procedures but are only followed when my bosses see fit. I joined corrections to help people not baby sit! There are a lot of fine gentlemen in this facility but many people are hopeless, programs are lacking, and there's no positives for many of these inmates to look forward to. The administration keeps cutting services for inmates, they've cut commissary and it will soon be privatized. The kitchen will soon be next and why? Because the man in charge of those departments doesn't want to deal with it anymore. He should be terminated and replaced by someone who will do the job! Industries will be and some have already had their coffee taken away, those gentlemen who work hard for either free (school, laundry, grounds crews, ect.) Deserve it, for they earn nothing. Garments, upholstery, woodshop, etc work hard and make pennies on the dollar. This place is turning into a major disappointment, to the MDOC and itself. It's shameful that the inmates have to suffer being away from their loved ones and are subjected to such pathetic treatment. Wake Up Commissioner Ponte, these inmates are just as human as you and I! Pull your head out of your ass and realize that! Lets make cuts across the board not just burden the inmates. We do nothing to help than better themselves.
Sincerely,
Bob Hopeful
A new district attorney is changing the way crimes are prosecuted in the Midcoast. First term District Attorney Natasha Irving campaigned on a restorative justice platform in 2018. This month, she began implementing that progressive form of justice. The concept dates as far back as Native Americans, but is relatively new in criminal prosecution. In her campaign, Irving promised to seek restorative justice in all but the most violent crimes.
Restorative justice applies law through repairing harm the criminal behavior caused; and victims participate in cases' resolution. In bringing the restorative justice philosophy to Maine Prosecutorial District No. 6 (Knox, Lincoln, Sagadahoc and Waldo counties), Irving's goal was to spend less time on non-violent offenders and more on violent offenses such as domestic and sexual abuse.
Shoplifting is an example of how Irving's application of restorative justice works. A defendant charged with shoplifting may have to pay restitution, perform community service and possibly complete high school or receive a GED (general education diploma). In restorative justice, the victim may be the community or a person. The defendant is held accountable in a way that makes the victim whole, and will likely prevent recidivism, according to Irving and restorativejustice.org
"The restorative justice model has a more satisfying result for everyone," Irving said. "In the shoplifting resolution, 100% restitution is paid which is not always the case in the traditional system which involves a jail time, fine or restitution. In many cases, 10 years later, restitution hasn't been paid. What we want is more power in the victims' hands."
Irving also believes jail time isn't a good resolution for the defendant or community. As a lawyer in Waldoboro, she defended clients throughout the Midcoast. Often times, her clients would become repeat offenders or enter into a new class of crimes. "I'd watch it happen over and over. A client would go to jail and come out a better criminal. All jail time did was make them a better forger, make contact with a new drug dealer or learn how to hide urine tests," Irving said.
As DA, she points out there is another benefit restorative justice provides the public. It allows her office and law enforcement more time to investigate domestic violence and sexual assault cases. Irving said statistics show nearly two out of three domestic violent or sexual abuse cases fail because the victim decides against cooperating. Irving wants law enforcement to spend more time investigating violent crimes to build more solid cases if a victim ultimately decides not to cooperate.
Irving believes these crimes need more attention because they often result in more violent crimes. She described a generation of kids growing up in toxic households with sexual abuse, having a detrimental impact on their present and future lives. "Domestic violence is the No. 1 evil in our community today. Children live through these problems and commit crimes as adults from growing up in this hell. My belief is looking at community treatment for drug cases and building stronger cases for domestic violence and doing more to hold people accountable for domestic and sexual assault."
Irving was also drawn to restorative justice by witnessing a community-based program in Waldo County. Restorative Justice Project of the Midcoast was formed in 2005. It provides restorative conferences for adults and juveniles offenders. The project's focus is on offender accountability coupled with how an offense affects the lives of victims and the community. The project has a firm base in Waldo County and an emerging one in Lincoln, Knox and Sagadahoc. Her first year as DA has been about implementing restorative justice in the four county offices and throughout the Midcoast law enforcement agencies. In year two, Irving is looking toward expanding her programs.
"There has been a lot of reform and updating policies. We've made tremendous strides in putting fewer people in jail for drug offenses. This year will be more of a transitional year," she said. "The focus is reallocating time focusing on prosecuting criminal violence. All I can say is there is still more to do."
As DA, Irving wants to put less emphasis on prosecuting underage smoking and drinking. Her policy is only to prosecute cases which endanger public health. As a teenager, she remembered law enforcement showing up and breaking up teen drinking parties and informing parents. She sees this as better than arresting youths for poor judgement.
"Only in the most exceptional cases where a teen gets behind the wheel impaired will a prosecution takes place. Charging a large group of teens doesn't make sense especially if a problem occurs. We want them to call for help without fearing being arrested," she said.
In November 2018, Irving's victory was a bit of an upset. District Attorney Jonathan Liberman was appointed by Gov. LePage in 2016 to fill an unexpired term. Republican Geoffrey Rushlau had served almost six terms before becoming a district court judge. Irving became the first woman Midcoast DA and the fourth statewide. As a Democrat, she also broke the GOP's hold on the position. Despite being a progressive Democrat, Irving has received criticism on a recent arrest of an ICE (Immigration and Customs Enforcement) detainee. A news report of the arrest of Adekunle O. Adeyanju was placed on Irving's DA Facebook page. The post received criticism based on the defendant's race, and Irving's former campaign manager removed it, according to Irving. But Irving ignored the criticism and requested to re-post it.
"This guy is a person of color and I'm a supporter of equal rights and understand our state's and nation's history," she said. "But I wanted to re-post it because since its been up there more women have come forward. The defendant just happens to be a person of color and this is a very serious crime."
Earlier in her term, her position on drunk driving brought criticism from the Mothers Against Drunk Driving president. Irving proposed a policy change for deferred dispositions for first-time operating under the influence. Part of Irving's proposal was requiring an intoxilock device. "I think it was more of a misunderstanding what I was trying for was more public safety not less," she said. "Only the Secretary of State can require use of an intoxilock. So it's really out of the hands of a DA. I was just hoping for some common sense legislation."
As her term approaches its midpoint this year, Irving is trying convince all four county commissioner boards to fund a grant writer. She said the U.S. Department of Justice has numerous grant opportunities which could expand public safety programs and expand growing restorative justice resources in the district.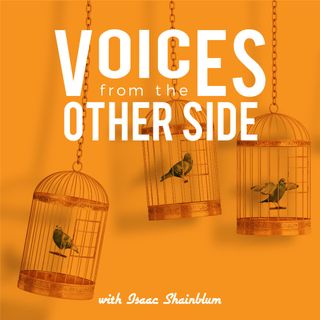 For information on hot topics in incarcerations and recovery, please visit
Voices from the Other Side.
Thank you!
Isaac
host/ producer