You are currently browsing the category archive for the 'Drug charges' category.

Write to Dirty via:
Maine State Prison – Michael McQuade – MDOC #82448
807 Cushing Road – Warren, Maine 04864-4600

Write to Prince via:
Daniel Fortune – MDOC #86537 – 807 Cushing Road
Warren, Maine – 04864-4600
I'm 25 years old from Maine. I have a 20 year-old fiance named and a beautiful 1 year-old son. I was arrested for selling 5 hydrocodone to a former friend of mine who was wearing a wire.
I've paid fines, previously for weed possession, but other than that I don't have a record.
I was sentenced to two years with all but 3 months suspended. Right now, I'm in County Jail doing the 3 months. When I get out of here I'll have probation for two years. That means that if I get caught drinking or using drugs in the next two years, I'll go back to jail for two years.
I wasn't offered the option of rehab. I'll get released back to my home town, my family & all my old friends.
Two years for five pills. And I missed seeing my baby boy walk his first steps.
Wish me luck.
Ghost

Write to Dirty via:
Maine State Prison – Michael McQuade – MDOC #82448
807 Cushing Road – Warren, Maine 04864-4699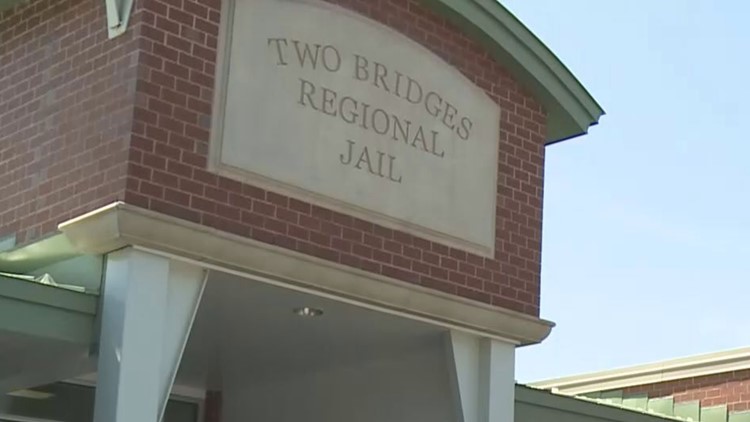 WISCASSET, Maine — Six people have been charged with smuggling drugs into Two Bridges Regional Jail in Wiscasset, state drug agents announced Tuesday.
Investigators began looking into the case in January, focusing on an inmate later accused of getting two people to send him drugs through the mail.
Maine's Public Safety spokesperson Steve McCausland said the Maine Drug Enforcement Agency alleges Alexander Laurelez, 23, of Topsham, enlisted the help of a 17-year-old and Kyle Brady, 19, of Topsham, to send him Suboxone and LSD to him through the mail while he was an inmate at the jail.
Suboxone is a brand name drug that contains buprenorphine and naloxone. It is used to treat adults who are dependent on opioids.
Laurelez is accused of instructing the two to hide the drugs between pieces of paper inside an envelope marked as "Legal Correspondence" and addressed and mailed to fellow inmate George Markos, 29, of Bath.
McCausland said the envelopes' return address was that of a Maine law firm, giving the appearance they contained legal papers so jail authorities wouldn't open them. He said the law firm had no knowledge or involvement.
Fellow inmate Devin Leonard, 26, of Wiscasset, is also accused of coordinating with Laurelez to have Suboxone smuggled into him.
McCausland said Leonard allegedly had girlfriend Brianna Ayers, 23, of Lewiston, mail Suboxone to the juvenile, who then mailed the letters to the jail.
On Feb. 27, jail investigators intercepted an envelope to the jail addressed to Markos, containing 17 Suboxone strips and three tabs of LSD.
Ayers, Brady, Laurelez, Leonard, Markos and the 17-year-old were all charged with both prison contraband trafficking and furnishing Suboxone and LSD.
Furnishing charges were aggravated for Brady, Laurelez and Leonard.
Ayers initially failed to turn herself in and an arrest warrant was issued. She was later arrested in Lewiston Tuesday afternoon and taken to Androscoggin County Jail.
Brady was charged at Cumberland County Jail where he was being held on a probation hold. No bail was set.
Laurelez, who had been released from the jail, was re-arrested on April 20 in Topsham and taken back to Two Bridges. Bail was set at $10,000 cash.
Leonard was charged at Androscoggin County Jail, where he was being held on unrelated charges. Bail was set at $5,000 cash.
Markos was charged at Two Bridges where he was a current inmate on a probation violation. No bail was set.
The 17-year-old was released to her parents in Topsham.
The Sagadahoc County Sheriff's Office and Topsham Police Department assisted jail investigators in the case.
Write to Dirty via:
Maine State Prison – Michael McQuade – MDOC #82448
807 Cushing Road – Warren, Maine 04864-4600
Christopher Ruhlin, owner of Herbal Tea and Tobacco, is shown in the smoking parlor of the Bangor shop.
The man who ran a downtown Bangor smoking lounge for medical marijuana users was sentenced Tuesday in U.S. District Court to a year and a day in federal prison.
Terrence Sawtelle admitted to conspiring with Christopher Ruhlin, the owner of Herbal Tea & Tobacco, to illegally sell marijuana from a dispensary that was not licensed by the state. Sawtelle rented space from Ruhlin and operated 13 Owl's Club as a hookah lounge for about two years beginning in 2014, according to court documents.
Herbal Tea & Tobacco still operates at 44 Main St. and on Hogan Road in Bangor. The smoking lounge is closed.
Sawtelle, 49, of Bangor and Ruhlin, 49, of Holden pleaded guilty last year to drug conspiracy charges. Ruhlin also pleaded guilty to one count of structuring, or trying to hide cash deposits from bank regulators.
[Bangor head shop owner pleads guilty to pot-growing scheme]
Ruhlin is to be sentenced Tuesday afternoon in federal court in Bangor.
U.S. District Judge Jon Levy said at Sawtelle's sentencing that the pair not only broke federal law but also did not abide by Maine's medical marijuana statutes. The rules allow medical marijuana caregivers to grow pot for five people who have the proper paperwork.
Ruhlin and Sawtelle had four patients on the books but used the fifth position as a "floater," court documents said. The fifth person came to the lounge, immediately became a patient, but once the person left, he or she was no longer considered a patient, and another customer would become the fifth patient.
The pair did not sell marijuana to people who did not have medical marijuana cards but the business was not licensed as a dispensary, according to court documents. In July and August 2016, an undercover confidential informant made three separate purchases of marijuana without the proper paperwork.
At his sentencing, Sawtelle said he was "deeply remorseful" for his actions.
"My foolishness was trusting someone who was not an attorney about the legalities" of dispensing medical marijuana, he told the judge.
[Feds charge owner of Bangor head shop with growing, selling pot]
Sawtelle's attorney, Charles Hodsdon of Bangor, described his client as a "true believer in the medicinal value of marijuana." He said that Sawtelle and Ruhlin were lifelong friends when the two decided to open the smoking lounge.
Sawtelle purchased marijuana from Ruhlin and other illegal suppliers. Levy said that an average of a quarter pound of pot per day was sold from the smoking lounge. When the 13 Owl's Club was raided in August 2016, three pounds of processed marijuana was seized, the judge said Tuesday.
Under federal sentencing guidelines, Sawtelle faced between 18 and 24 months in federal prison. Assistant U.S. Attorney Joel Casey recommended Sawtelle be sentenced to 18 months in prison. Hodsdon urged the judge to impose a sentence of probation and community service.
In addition to prison time, Levy sentenced Sawtelle to three years of supervised release. By sentencing Sawtelle to a year and a day, he will be able to earn time off his sentence for good behavior. The judge ordered Sawtelle to report to prison March 14.
Three other men who grew marijuana for Ruhlin in Frankfort were sentenced in the case last year after pleading guilty to drug conspiracy charges.
Nicholas Reynolds, 34, of Bangor is serving a six-month sentence to be followed by three years of supervised release. The first six months of his supervised release must be spent in home confinement. He is incarcerated at the federal correctional institute in Berlin, New Hampshire, and is due to be released April 22.
Jeremy Duguay, 35, of Bangor was sentenced last year to two years of probation for his limited role in the operation.
Reynolds and James Mansfield operated an indoor pot farm in a Frankfort warehouse that produced between 5 and 6 pounds of marijuana per month that was sold through the smoking lounge.
Mansfield, 34, of Etna was sentenced last June to a year and a day in prison for his role in the conspiracy. He is incarcerated at a federal facility in Devens, Massachusetts. He is due to be released June 21.
Reynolds and Mansfield grew marijuana at the Frankfort warehouse — a larger, sophisticated indoor grow facility — from October 2010 to August 2016. The warehouse was leased to Ruhlin between December 2010 and November 2013. Ruhlin left the conspiracy in 2014, but sold marijuana grown there by others between May 2014 and Aug. 25, 2016, according to court documents.
In May 2016, law enforcement officers executed a federal search warrant at the facility and recovered about 400 marijuana plants, 295 marijuana root balls, and paraphernalia used to manufacture and process marijuana.
The operation would have been illegal under state laws governing medical marijuana.
The maximum sentence on the drug conspiracy charge is 20 years and a fine of up to $1 million.

Write to Dirty via:
Maine State Prison – Michael McQuade – MDOC #82448
807 Cushing Road – Warren, Maine 04864-4600