You are currently browsing the category archive for the 'Drug charges' category.
A new district attorney is changing the way crimes are prosecuted in the Midcoast. First term District Attorney Natasha Irving campaigned on a restorative justice platform in 2018. This month, she began implementing that progressive form of justice. The concept dates as far back as Native Americans, but is relatively new in criminal prosecution. In her campaign, Irving promised to seek restorative justice in all but the most violent crimes.
Restorative justice applies law through repairing harm the criminal behavior caused; and victims participate in cases' resolution. In bringing the restorative justice philosophy to Maine Prosecutorial District No. 6 (Knox, Lincoln, Sagadahoc and Waldo counties), Irving's goal was to spend less time on non-violent offenders and more on violent offenses such as domestic and sexual abuse.
Shoplifting is an example of how Irving's application of restorative justice works. A defendant charged with shoplifting may have to pay restitution, perform community service and possibly complete high school or receive a GED (general education diploma). In restorative justice, the victim may be the community or a person. The defendant is held accountable in a way that makes the victim whole, and will likely prevent recidivism, according to Irving and restorativejustice.org
"The restorative justice model has a more satisfying result for everyone," Irving said. "In the shoplifting resolution, 100% restitution is paid which is not always the case in the traditional system which involves a jail time, fine or restitution. In many cases, 10 years later, restitution hasn't been paid. What we want is more power in the victims' hands."
Irving also believes jail time isn't a good resolution for the defendant or community. As a lawyer in Waldoboro, she defended clients throughout the Midcoast. Often times, her clients would become repeat offenders or enter into a new class of crimes. "I'd watch it happen over and over. A client would go to jail and come out a better criminal. All jail time did was make them a better forger, make contact with a new drug dealer or learn how to hide urine tests," Irving said.
As DA, she points out there is another benefit restorative justice provides the public. It allows her office and law enforcement more time to investigate domestic violence and sexual assault cases. Irving said statistics show nearly two out of three domestic violent or sexual abuse cases fail because the victim decides against cooperating. Irving wants law enforcement to spend more time investigating violent crimes to build more solid cases if a victim ultimately decides not to cooperate.
Irving believes these crimes need more attention because they often result in more violent crimes. She described a generation of kids growing up in toxic households with sexual abuse, having a detrimental impact on their present and future lives. "Domestic violence is the No. 1 evil in our community today. Children live through these problems and commit crimes as adults from growing up in this hell. My belief is looking at community treatment for drug cases and building stronger cases for domestic violence and doing more to hold people accountable for domestic and sexual assault."
Irving was also drawn to restorative justice by witnessing a community-based program in Waldo County. Restorative Justice Project of the Midcoast was formed in 2005. It provides restorative conferences for adults and juveniles offenders. The project's focus is on offender accountability coupled with how an offense affects the lives of victims and the community. The project has a firm base in Waldo County and an emerging one in Lincoln, Knox and Sagadahoc. Her first year as DA has been about implementing restorative justice in the four county offices and throughout the Midcoast law enforcement agencies. In year two, Irving is looking toward expanding her programs.
"There has been a lot of reform and updating policies. We've made tremendous strides in putting fewer people in jail for drug offenses. This year will be more of a transitional year," she said. "The focus is reallocating time focusing on prosecuting criminal violence. All I can say is there is still more to do."
As DA, Irving wants to put less emphasis on prosecuting underage smoking and drinking. Her policy is only to prosecute cases which endanger public health. As a teenager, she remembered law enforcement showing up and breaking up teen drinking parties and informing parents. She sees this as better than arresting youths for poor judgement.
"Only in the most exceptional cases where a teen gets behind the wheel impaired will a prosecution takes place. Charging a large group of teens doesn't make sense especially if a problem occurs. We want them to call for help without fearing being arrested," she said.
In November 2018, Irving's victory was a bit of an upset. District Attorney Jonathan Liberman was appointed by Gov. LePage in 2016 to fill an unexpired term. Republican Geoffrey Rushlau had served almost six terms before becoming a district court judge. Irving became the first woman Midcoast DA and the fourth statewide. As a Democrat, she also broke the GOP's hold on the position. Despite being a progressive Democrat, Irving has received criticism on a recent arrest of an ICE (Immigration and Customs Enforcement) detainee. A news report of the arrest of Adekunle O. Adeyanju was placed on Irving's DA Facebook page. The post received criticism based on the defendant's race, and Irving's former campaign manager removed it, according to Irving. But Irving ignored the criticism and requested to re-post it.
"This guy is a person of color and I'm a supporter of equal rights and understand our state's and nation's history," she said. "But I wanted to re-post it because since its been up there more women have come forward. The defendant just happens to be a person of color and this is a very serious crime."
Earlier in her term, her position on drunk driving brought criticism from the Mothers Against Drunk Driving president. Irving proposed a policy change for deferred dispositions for first-time operating under the influence. Part of Irving's proposal was requiring an intoxilock device. "I think it was more of a misunderstanding what I was trying for was more public safety not less," she said. "Only the Secretary of State can require use of an intoxilock. So it's really out of the hands of a DA. I was just hoping for some common sense legislation."
As her term approaches its midpoint this year, Irving is trying convince all four county commissioner boards to fund a grant writer. She said the U.S. Department of Justice has numerous grant opportunities which could expand public safety programs and expand growing restorative justice resources in the district.
Advise from Murderers and Lifers imprisoned in the State of Maine!
True Believers:
Again, we sent all of the prisoners we communicate with three requests for advice gathered from various advice columns.  We received advice back from Daniel 'Prince' Fortune (M.S.P./serving two life sentences for home invasion,) Michael 'Dirty' McQuade (M.S.P./ serving 12 years for murder,) and Arline Lawless (M.C.C./serving 35 years for murder.)
As a counterpoint, we also requested and received advice from two of our law-abiding citizens, Maine writer and social activist Prius Maelstrom, and Maine mystic and holistic life coach Peaceful (Peaceful also comments on the responses from our inmates.)
Ready?  Here we go:
Problem 1:
"Person I'm interested in was abusive to his spouses."
I have become sadly aware that a person that I'm interested in was verbally, emotionally and physically abusive to both of his spouses, one of whom just separated from and divorced him. I got this information independently from each of the women involved and without their knowledge of the other's report.
I have had a warm but not close social relationship with him, including one or two dinners over the previous five years. But after this all became clear and undeniable, he approached me at a party and attempted to make conversation. I was only able to utter "hi" and turn away, and it was difficult to not share my thoughts with him about his behaviors.
Is this the right response? I will likely see him again in the future at similar events. I also wonder if I should inform the hosts of my certainty about his character. I am unclear on my ethical responsibilities in this matter.
Sincerely, Aware.
---
Killer Advice:
Danny:
Dear Aware,
Before I answer about your ethical responsibilities I must first ask if you are still interested in this man. I am not asking to be funny or judge I am genuinely curious. It seems to me that this man has some underlying issues with women that clearly need to be resolved. Abuse is NEVER okay and it is my hope that you are aware that this man ha demonstrated a pattern of such behavior. It is extremely unlikely that he would behave differently with you.
I believe that it was difficult for you not to share your thoughts with him that you set up a meeting with him (somewhere public) in which you can have a conversation between the two of you. Is your desire to have a conversation where you tell him what you know about his behaviors and give him the space and opportunity to share his thoughts and feeling about what you have said? It is my belief that this should not be n assault on his character or lack thereof but simply a clearing of he air. It is not your place to judge him for his actions but it might be a good time to tell him why you no longer wish to communicate with him (if that is how you feel.) Remember though, it is not your place to judge ("Let he who without sin cast the first stone.") We all have done things that we are not proud of and would not like to be questioned about, however if you give him the opportunity you might learn that he knows what he has done is wrong and maybe just maybe he is in counseling or something to correct his behavior.
I do not believe that it is your "ethical responsibility" to tell the hosts of his wrong-doings. First, it is not your story to tell; he has not treated you with anything but respect (and while this does not excuse his horrendously bad decisions in regard to the abuse of his wives) It is not your place to "spread the word." Also do you know if his ex-wives (his victims) want their horror stories talked about? It would be different if he was dating a women and then I would be the first to suggest letting her know his history, but the host of the party is something different.
(Comment by Peaceful: "Yeah, I'd pretty much agree with that.")
Michael:
Dear Aware,
Be glad you dodged that bullet. If it were just one ex-spouse's claims then it might've been an exaggeration. But two of them unknowingly confirming the other's story? There's definitely something to their stories. I don't think open confrontation is a good idea. I guarantee he'll have an elaborate story. Probably about how his ex's are crazy and he's the victim. Don't believe it. These guys can be very convincing.
As far as your ethical responsibilities I advise you exercise caution. Accusing him openly will put you in a conflict of your word against his. So far, as you know, he's no real threat to anyone outside of a relationship. I at some point you observe him in a new relationship you may want top warn that woman about his potential to be abusive. Maybe go so far as to refer her to the ex-spouses. After that it's up to her.
As far as social interaction with him, I would say and do as little as possible. Alienate him. I'm reminded of one of my favorite lines from the movie, "the Departed:"
"Treat assholes like mushrooms. Feed 'em shit and keep 'em in the dark."
(Comment by Peaceful: "Well, I agree with the last part, but why assume somebody's gonna lie?")
Arline:
Aware,
As someone who has been on the receiving end of the same situation with pretty much every relationship I have ever been in, yes, you are doing the right thing by turning away from him. But, if you still wish to share your thoughts with him about his behaviors (which, me being the person I am now, I would definitely call him on his shit.) I would make sure that I had a male friend with me just in cast he tried any of his shit. Yes, you should definitely inform the hosts of your certainty about his character so the can't try to pick up on some other poor defenseless woman. The hosts could not invite said "dickhead" in the future. Anyway, you would know that you have saved some woman from a predator.
(Comment by Peaceful: "Gee.. would you mind repeating that?")
---
Prius and Peaceful
Prius Maelstrom:
Dear Aware:
Unfortunately, domestic abuse remains a pretty wide-spread problem, and it obviously strikes a nerve with you. There are things that you can do to attack the problem as a whole, by getting involved with one or more groups currently advocating for change (see https://greatist.com/happiness/stop-domestic-violence-organizations for a good list.) In the above case, it seems as though this person is already leaving quite a documented trail of his past deeds. If the abuse is what provoked the separation and divorce you described, I'm sure that it was brought up and recorded during the proceedings. As far as you know (and you don't) he's never been arrested for an assault, or been served with a protection from abuse order.
You also don't know whether he's received treatment, had a life-changing event or was visited by three ghosts.
In short, you don't have enough information about this person, good or bad, to cause you to feel responsible for taking an action. If you still feel the need to do something, then try contacting one of the groups I mentioned previously. It might also be helpful to ask yourself why this situation has triggered such intense feelings within you, and what can you do about that?
Peaceful:
Dear Aware,
I don't see the point in doing any of that because anyone can change for the better. You don't put them in a permanent box of being a problem. The guy might possibly be in the process of getting help right now. Who knows?
---
Problem 2. "One of our guests wet themselves on our sofa."
We need some advice. Recently we hosted our annual holiday party and invited all of our neighbors and friends. Our invitation stated that the party would run between 5 and 11:30 so our guests could also attend other parties that might be going on at the same time.
As our party was winding down, it was noticed that one of our guests (who had been at a previous party) had wet themselves on our sofa and covered the spot up with throw pillows. We served wine, punch, etc. at our party, but this couple arrived pretty tipsy already. In the future, should we just not invite these neighbors? We are very distressed about this. What do you suggest?
Signed "Oops."
---
Killer Advice
Danny:
Dear Oops,
I am not sure why you are so distressed about the incident. While it is definitely disrespectful for them to try to cover up the accident with throw pillows, I do not believe that this rises to the level of not inviting them to any future parties. Since you seem to know which couple made the stain, why don't you just talk to them? From the way that you have written your question, it is my belief that this is the first time that this has happened. If this is correct then I would advocate giving them a second chance. The fact that they covered it up leads me to believe that they were embarrassed about what happened and that it would not be something that will happen again. However if you are upset simply have a conversation with them. Let them know that you are aware of and upset by their behavior at the partly last year and if it happens again they will not be allowed at your house in the future. I believe that this conversation is not necessary, but if you feel it is, go for it.
(Comment by Peaceful: "Well, if you're gonna talk about that issue with somebody, you approach them with love and gentleness, and ask them what you can do to help?")
Michael:
Dear Oops,
I'm a recovering alcoholic myself. And as embarrassing as this is I've been the drunk idiot who wet himself on a neighbor's couch. On behalf of drunken morons everywhere, let me apologize. Some of us have no control over alcohol and in turn we tend to lose control of out other faculties. This is no excuse though..
As for my future comrade in A.A. I would limit their invites to non-drinking events. It's situations like this that alcoholics share in meetings that express how powerless over alcohol we were.
"My neighbor's afraid to invite me over because I wet myself on their couch."
Still, it could've been worse. I've seen some real nightmare scenarios (watch MTV's "Ridiculousness" sometime.) I would be a bit more exclusive with my invites for drinking engagements.
(Comment by Peaceful: "Oh yeah, that makes sense.")
Arline:
Oops,
Now this is just an all-around fucked up situation. First thing I wouldn't have stated on my invitation that guest who plan on attending your party could also attend other parties where there was going to be drinking, since it was a holiday party to begin with. If people showed up shit-faced or tipsy to begin with I would've gone over and talked to them, saying I was worrying about alcohol poisoning or them driving or something, to get them not to drink. Say, let's go into the kitchen and I'll make you some coffee or something. It that didn't work and they continue to drink and end up wetting themselves and then covering it up with a throw pillow and you find it later I would tell them that they need to pay for dry-cleaning and whatever else needs to be done to fix their mistake since they didn't listen to your advice. And yes, definitely don't invite them to your parties in the future if they are going to be so immature about something like this then that is not something you need.
(Comment by Peaceful: "Well, that's a bit of a narrow response, I think.")
---
Prius and Peaceful
Prius Maelstrom:
Dear Oops,
Is this a one-time incident, or the most recent of a long line of poor behaviors? Are these good friends? Both of these have a bearing on my answer. If this was just a one-time mishap, and they were tipsy, I can see how in their embarrassment they might go for the pillow trick. If these are your friends, you could easily, even humorously confront them about this. If they are just acquaintances, then why worry about needing to invite them back or confront them. If it's the last in a long line of screw-ups, and this is your friend, well, your friend has a problem, and you should definitely talk to them about it, perhaps with another common friend. If these are just acquaintances, and you've tolerated other things in the realm of couch-pissing previously, well, you need to do some boundary work here.
A friend, with explanations and apologies can get away with soiling the couch once, and acquaintance? Sorry; you only get one shot at the sofa.
:Peaceful:
Dear Oops,
I suggest inviting them over when they are not going to be there for an extended period of time, because maybe they wanted to go to the bathroom and there was two people waiting in line. Some men and women have on-going problems in that area. I mean, what are you gonna do? Go out in the front yard and pee? Especially if you have only one bathroom.
Problem 3. "A sex-only arrangement with an ex?"
What are your thoughts about having a sex-only arrangement with an ex? Most of the women I've dated have contacted me after the relationship was over hoping to have "no-strings-attached" sex on a regular basis. I have always refused because I figured it would make it more difficult to move on and to meet someone new.
That said, I'm an attractive guy in my early 30s, and I'd hate to continue to waste my prime sexual years. I'd love to be married and have a family, but I'm struggling to find a woman who is honest, loyal, a good communicator and independent. That leaves me with either having no sex while hoping for a miracle, or a lot of sex with women I don't really like.
Signed "Confused."
---
Killer Advice
Danny:
Dear Confused,
The first question that you have to ask yourself is do you really want to have sex with women that you don't like? If you are an attractive guy in your early 30s then why don't you just tell some woman from the start that you don't want to date them, that you're just looking for sex? Also I wonder where you are meeting these women? Sometimes (when people respond to you in a certain way and the responses/results are the same) it is time to look at the energy reactions that you are putting out. What about you is attracting these women? What vibe are you putting ou that makes women think it's okay to lie to you? I feel that you are putting too much time and pressure on yourself to "find" this perfect woman, but appears that you are not sure of what you really want. How important is sex to you? Do you want sex with a lot of women you don't like, or no sex while you wait to find a good woman?
(Comment by Peaceful: "Yeah, I mean, in order to have good sex you have to love the person you're doing it with.")
Michael:
Dear confused,
Let me just get this out of the way. From a majority of men who've read about your plight let me just say, "OMG!! You poor baby! Your ex's are calling you for "No-strings-attached" sex? We all wish we had your problems.
That said I understand you're a traditional romantic. That's very commendable. Any woman would be lucky to have you. That's probably what your ex's realize. They may not be as over you as they've convinced themselves they are.
If you're not in a committed relationship then there is nothing wrong with a booty call. Hone your skills, my friend. If not for yourself then for the rest of us true unfortunates; you owe it to us.
"I got problems." Sheesh!
As far as a real relationship and children be patient. You're young, kid. True love will creep up on you when you least expect it and from he weirdest places. Maybe from an ex who claims not to be interested. I'd say good luck but I save that for people with real problems. (Ha, ha!) You'll be fine, kid.
(Comment by Peaceful: "I have no comment on all that.")
Arline:
Confused,
Well if you don't want to have anything to do with your exes as far as a "no-strings-attached" sexual relationship for fear if would be more difficult to move on, I get it. Bit if you look at it this way (or at least I would) they are saying or thinking, "Man I still think your awesome and by having the no-strings-attached rule maybe, just maybe you might want to take them back. You have said you're an attractive guy in your 30s; then I wouldn't worry about it. Just know that there is someone that will give you everything you deserve and more. Believer me on this for I know this happens and everyone deserves happiness. You deserve a woman who wants kids and getting married and everything else you have said, but you should also add that someone who will love you with all of your idiosyncrasies and not expect you to change.
(Comment by Peaceful: "Yeah, I kinda like that. People have to have faith that they're gonna meet the right person. That's really important, because if you have faith that something's going to happen, it's much more likely to.")
---
Prius and Peaceful
Prius:
Dear Confused,
For a moment I thought that this might be one of those situations where you brag in the form of asking for advice. But I'm sure I was mistaken.
First, there's a reason, of course, that these are ex-girlfriends and not current girlfriends, right? And, are there still more women than men in our population, or had there been some sort of girl-killing flu that I'm unaware of?
If you're the attractive man that you say you are, the only reason to find yourself in such a conundrum is that you're on some sort of "Gilligan's Island," where you can't leave and there are only so many women, or you're just lazy.
Peaceful:
Dear Confused,
I've never really heard of anyone that was in a really good state of harmony who had multiple partners and multiple commitments. If you want to deal with having uneasiness most of the time, then keep doing what you're doing.
[Killer Advice logos by Alyssa Joy Bartlett, 2019]
The medical treatment program addresses addiction, provides inmates resources after their release
WINDHAM, Maine — A pilot program offered by the Maine Department of Corrections has been successful thus far in rehabilitating inmates with an opioid use disorder.
Under the MDOC's Medication Assisted Treatment (MAT) program, inmates with an opioid use disorder that are 90 days from their release date have the opportunity to choose a medication that will help them get off the drugs.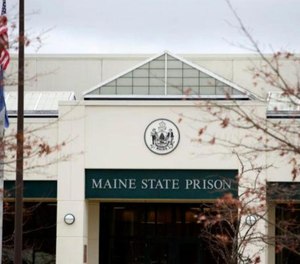 WGME reports that since the implementation of the MAT program in May, 60 inmates have enrolled and 40 have graduated. MDOC officials said 100% of the inmates who have graduated from the MAT program are actively participating in drug treatment after their release.
"This is no different that treating a diabetic or a patient with a chronic illness that needs treatment," Maine DOC Deputy Commissioner Ryan Thornell told WGME. "There's no reason we should not provide a treatment that we know, evidence tells us, works."
Right now, the pilot costs $35,000 a month to run at four out of the DOC's six facilities, according to WGME. Thornell is hopeful that the program will be expanded to two more state facilities by 2020.
"That's going to take several million dollars to expand like that but this is a priority for the state of Maine," Thronell told WGME. "I think we're going to have large support to make that expansion when the time is right."
Any restrictive housing placement will now require a disciplinary finding and a finding of a serious act of violence or a threat, an official says.
AUGUSTA — The Maine Department of Corrections said policies and practices have been revised to prevent another case like that of an inmate placed into solitary confinement for 22 months.
Last week, a superior court judge ruled that Douglas Burr's due process rights were repeatedly violated.
Burr, who's serving a 59-year sentence for murder, was in solitary confinement without ever being charged with misconduct. He was told that in order to be released, he'd have to admit that he trafficked in contraband drugs in prison.
Ryan Thornell, deputy corrections commissioner, told Maine Public that policies and practices have been revised to ensure it doesn't happen again.
He said restrictive housing placements going forward require a disciplinary finding and finding of a serious act of violence or a threat.

Write to Dirty via:
Maine State Prison – Michael McQuade – MDOC #82448
807 Cushing Road – Warren, Maine 04864-4600

Write to Prince via:
Daniel Fortune – MDOC #86537 – 807 Cushing Road
Warren, Maine – 04864-4600
I'm 25 years old from Maine. I have a 20 year-old fiance named and a beautiful 1 year-old son. I was arrested for selling 5 hydrocodone to a former friend of mine who was wearing a wire.
I've paid fines, previously for weed possession, but other than that I don't have a record.
I was sentenced to two years with all but 3 months suspended. Right now, I'm in County Jail doing the 3 months. When I get out of here I'll have probation for two years. That means that if I get caught drinking or using drugs in the next two years, I'll go back to jail for two years.
I wasn't offered the option of rehab. I'll get released back to my home town, my family & all my old friends.
Two years for five pills. And I missed seeing my baby boy walk his first steps.
Wish me luck.
Ghost

Write to Dirty via:
Maine State Prison – Michael McQuade – MDOC #82448
807 Cushing Road – Warren, Maine 04864-4699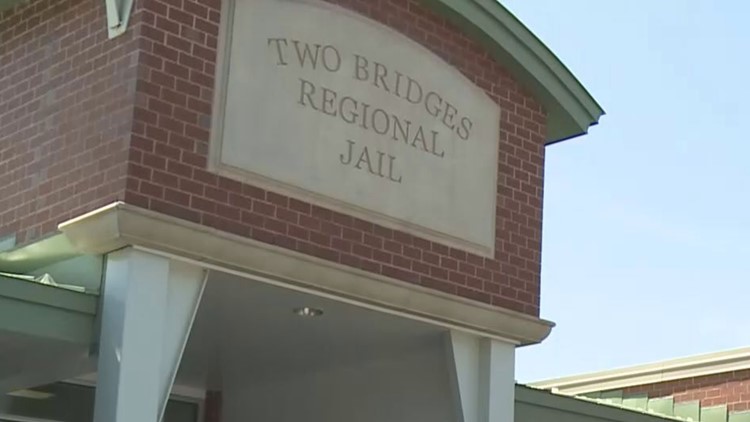 WISCASSET, Maine — Six people have been charged with smuggling drugs into Two Bridges Regional Jail in Wiscasset, state drug agents announced Tuesday.
Investigators began looking into the case in January, focusing on an inmate later accused of getting two people to send him drugs through the mail.
Maine's Public Safety spokesperson Steve McCausland said the Maine Drug Enforcement Agency alleges Alexander Laurelez, 23, of Topsham, enlisted the help of a 17-year-old and Kyle Brady, 19, of Topsham, to send him Suboxone and LSD to him through the mail while he was an inmate at the jail.
Suboxone is a brand name drug that contains buprenorphine and naloxone. It is used to treat adults who are dependent on opioids.
Laurelez is accused of instructing the two to hide the drugs between pieces of paper inside an envelope marked as "Legal Correspondence" and addressed and mailed to fellow inmate George Markos, 29, of Bath.
McCausland said the envelopes' return address was that of a Maine law firm, giving the appearance they contained legal papers so jail authorities wouldn't open them. He said the law firm had no knowledge or involvement.
Fellow inmate Devin Leonard, 26, of Wiscasset, is also accused of coordinating with Laurelez to have Suboxone smuggled into him.
McCausland said Leonard allegedly had girlfriend Brianna Ayers, 23, of Lewiston, mail Suboxone to the juvenile, who then mailed the letters to the jail.
On Feb. 27, jail investigators intercepted an envelope to the jail addressed to Markos, containing 17 Suboxone strips and three tabs of LSD.
Ayers, Brady, Laurelez, Leonard, Markos and the 17-year-old were all charged with both prison contraband trafficking and furnishing Suboxone and LSD.
Furnishing charges were aggravated for Brady, Laurelez and Leonard.
Ayers initially failed to turn herself in and an arrest warrant was issued. She was later arrested in Lewiston Tuesday afternoon and taken to Androscoggin County Jail.
Brady was charged at Cumberland County Jail where he was being held on a probation hold. No bail was set.
Laurelez, who had been released from the jail, was re-arrested on April 20 in Topsham and taken back to Two Bridges. Bail was set at $10,000 cash.
Leonard was charged at Androscoggin County Jail, where he was being held on unrelated charges. Bail was set at $5,000 cash.
Markos was charged at Two Bridges where he was a current inmate on a probation violation. No bail was set.
The 17-year-old was released to her parents in Topsham.
The Sagadahoc County Sheriff's Office and Topsham Police Department assisted jail investigators in the case.