You are currently browsing the category archive for the 'Prisoners Blog' category.
A new district attorney is changing the way crimes are prosecuted in the Midcoast. First term District Attorney Natasha Irving campaigned on a restorative justice platform in 2018. This month, she began implementing that progressive form of justice. The concept dates as far back as Native Americans, but is relatively new in criminal prosecution. In her campaign, Irving promised to seek restorative justice in all but the most violent crimes.
Restorative justice applies law through repairing harm the criminal behavior caused; and victims participate in cases' resolution. In bringing the restorative justice philosophy to Maine Prosecutorial District No. 6 (Knox, Lincoln, Sagadahoc and Waldo counties), Irving's goal was to spend less time on non-violent offenders and more on violent offenses such as domestic and sexual abuse.
Shoplifting is an example of how Irving's application of restorative justice works. A defendant charged with shoplifting may have to pay restitution, perform community service and possibly complete high school or receive a GED (general education diploma). In restorative justice, the victim may be the community or a person. The defendant is held accountable in a way that makes the victim whole, and will likely prevent recidivism, according to Irving and restorativejustice.org
"The restorative justice model has a more satisfying result for everyone," Irving said. "In the shoplifting resolution, 100% restitution is paid which is not always the case in the traditional system which involves a jail time, fine or restitution. In many cases, 10 years later, restitution hasn't been paid. What we want is more power in the victims' hands."
Irving also believes jail time isn't a good resolution for the defendant or community. As a lawyer in Waldoboro, she defended clients throughout the Midcoast. Often times, her clients would become repeat offenders or enter into a new class of crimes. "I'd watch it happen over and over. A client would go to jail and come out a better criminal. All jail time did was make them a better forger, make contact with a new drug dealer or learn how to hide urine tests," Irving said.
As DA, she points out there is another benefit restorative justice provides the public. It allows her office and law enforcement more time to investigate domestic violence and sexual assault cases. Irving said statistics show nearly two out of three domestic violent or sexual abuse cases fail because the victim decides against cooperating. Irving wants law enforcement to spend more time investigating violent crimes to build more solid cases if a victim ultimately decides not to cooperate.
Irving believes these crimes need more attention because they often result in more violent crimes. She described a generation of kids growing up in toxic households with sexual abuse, having a detrimental impact on their present and future lives. "Domestic violence is the No. 1 evil in our community today. Children live through these problems and commit crimes as adults from growing up in this hell. My belief is looking at community treatment for drug cases and building stronger cases for domestic violence and doing more to hold people accountable for domestic and sexual assault."
Irving was also drawn to restorative justice by witnessing a community-based program in Waldo County. Restorative Justice Project of the Midcoast was formed in 2005. It provides restorative conferences for adults and juveniles offenders. The project's focus is on offender accountability coupled with how an offense affects the lives of victims and the community. The project has a firm base in Waldo County and an emerging one in Lincoln, Knox and Sagadahoc. Her first year as DA has been about implementing restorative justice in the four county offices and throughout the Midcoast law enforcement agencies. In year two, Irving is looking toward expanding her programs.
"There has been a lot of reform and updating policies. We've made tremendous strides in putting fewer people in jail for drug offenses. This year will be more of a transitional year," she said. "The focus is reallocating time focusing on prosecuting criminal violence. All I can say is there is still more to do."
As DA, Irving wants to put less emphasis on prosecuting underage smoking and drinking. Her policy is only to prosecute cases which endanger public health. As a teenager, she remembered law enforcement showing up and breaking up teen drinking parties and informing parents. She sees this as better than arresting youths for poor judgement.
"Only in the most exceptional cases where a teen gets behind the wheel impaired will a prosecution takes place. Charging a large group of teens doesn't make sense especially if a problem occurs. We want them to call for help without fearing being arrested," she said.
In November 2018, Irving's victory was a bit of an upset. District Attorney Jonathan Liberman was appointed by Gov. LePage in 2016 to fill an unexpired term. Republican Geoffrey Rushlau had served almost six terms before becoming a district court judge. Irving became the first woman Midcoast DA and the fourth statewide. As a Democrat, she also broke the GOP's hold on the position. Despite being a progressive Democrat, Irving has received criticism on a recent arrest of an ICE (Immigration and Customs Enforcement) detainee. A news report of the arrest of Adekunle O. Adeyanju was placed on Irving's DA Facebook page. The post received criticism based on the defendant's race, and Irving's former campaign manager removed it, according to Irving. But Irving ignored the criticism and requested to re-post it.
"This guy is a person of color and I'm a supporter of equal rights and understand our state's and nation's history," she said. "But I wanted to re-post it because since its been up there more women have come forward. The defendant just happens to be a person of color and this is a very serious crime."
Earlier in her term, her position on drunk driving brought criticism from the Mothers Against Drunk Driving president. Irving proposed a policy change for deferred dispositions for first-time operating under the influence. Part of Irving's proposal was requiring an intoxilock device. "I think it was more of a misunderstanding what I was trying for was more public safety not less," she said. "Only the Secretary of State can require use of an intoxilock. So it's really out of the hands of a DA. I was just hoping for some common sense legislation."
As her term approaches its midpoint this year, Irving is trying convince all four county commissioner boards to fund a grant writer. She said the U.S. Department of Justice has numerous grant opportunities which could expand public safety programs and expand growing restorative justice resources in the district.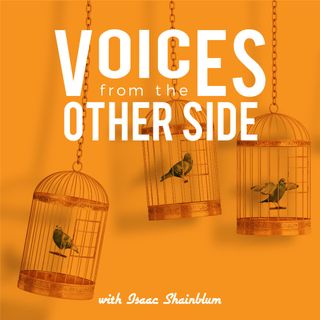 For information on hot topics in incarcerations and recovery, please visit
Voices from the Other Side.
Thank you!
Isaac
host/ producer
Maine Correctional Center is more dysfunction functional then a quadriplegic's body, and almost as useless. Recently M.C.C. went through accreditation audit, The result aren't in yet but I'm sure they will pass. Whats fucked up about it is the "leadership" here at M.C.C. was so worried about dust, dirt, and waxed flours that he missed the fact there are bricks with missing mortar and sever cracks lining the top of Dorm 6. Now if that wasn't noticed by the so-called inspectors they must have has Stevie fucking wonder doing the inspections.
The "Leadership" at M.C.C. have had three long years to get this facility into shape, all the painting, waxing, cleaning, and half-ass repairing was all attempted at the eleventh hour. Inmates had their Rec. cancelled and were forced to strip and wax floors without enough improper tools and materials to do the job adequately. Some inmates stayed up all night trying to complete tasks that were ordered at 11:00 p.m. the night before inspection and in the process keeping other inmates awake by being loud and running equipment. (Great Idea By The Way)
Who in the hell would keep administrators in their positions who cannot do an adequate job. I think the MDOC needs a super douching of staff before anything else. Mr. Commissioner should start cleaning house, starting at the top (himself), and work his way down. Corrupt leadership and lazy assistants is a great way to piss away money, and get your privatization agenda completed and that Mr. Commissioner is a Big Fucking Mistake!!
Bob Wire
The Warning Letter, Part 1
To be continued.
Write to Kenny via:
Maine State Prison – Kenneth McDonald – MDOC #114427
807 Cushing Road – Warren, Maine 04864-4600
Learn more about Kenny at: https://politicalprisoner.wordpress.com/2019/01/16/retro-report-september-29-2010-the-crime-of-kenneth-mcdonald/
Advise from Murderers and Lifers imprisoned in the State of Maine!
True Believers:
Again, we sent all of the prisoners we communicate with three requests for advice gathered from various advice columns.  We received advice back from Daniel 'Prince' Fortune (M.S.P./serving two life sentences for home invasion,) Michael 'Dirty' McQuade (M.S.P./ serving 12 years for murder,) and Arline Lawless (M.C.C./serving 35 years for murder.)
As a counterpoint, we also requested and received advice from two of our law-abiding citizens, Maine writer and social activist Prius Maelstrom, and Maine mystic and holistic life coach Peaceful (Peaceful also comments on the responses from our inmates.)
Ready?  Here we go:
Problem 1:
"Person I'm interested in was abusive to his spouses."
I have become sadly aware that a person that I'm interested in was verbally, emotionally and physically abusive to both of his spouses, one of whom just separated from and divorced him. I got this information independently from each of the women involved and without their knowledge of the other's report.
I have had a warm but not close social relationship with him, including one or two dinners over the previous five years. But after this all became clear and undeniable, he approached me at a party and attempted to make conversation. I was only able to utter "hi" and turn away, and it was difficult to not share my thoughts with him about his behaviors.
Is this the right response? I will likely see him again in the future at similar events. I also wonder if I should inform the hosts of my certainty about his character. I am unclear on my ethical responsibilities in this matter.
Sincerely, Aware.
---
Killer Advice:
Danny:
Dear Aware,
Before I answer about your ethical responsibilities I must first ask if you are still interested in this man. I am not asking to be funny or judge I am genuinely curious. It seems to me that this man has some underlying issues with women that clearly need to be resolved. Abuse is NEVER okay and it is my hope that you are aware that this man ha demonstrated a pattern of such behavior. It is extremely unlikely that he would behave differently with you.
I believe that it was difficult for you not to share your thoughts with him that you set up a meeting with him (somewhere public) in which you can have a conversation between the two of you. Is your desire to have a conversation where you tell him what you know about his behaviors and give him the space and opportunity to share his thoughts and feeling about what you have said? It is my belief that this should not be n assault on his character or lack thereof but simply a clearing of he air. It is not your place to judge him for his actions but it might be a good time to tell him why you no longer wish to communicate with him (if that is how you feel.) Remember though, it is not your place to judge ("Let he who without sin cast the first stone.") We all have done things that we are not proud of and would not like to be questioned about, however if you give him the opportunity you might learn that he knows what he has done is wrong and maybe just maybe he is in counseling or something to correct his behavior.
I do not believe that it is your "ethical responsibility" to tell the hosts of his wrong-doings. First, it is not your story to tell; he has not treated you with anything but respect (and while this does not excuse his horrendously bad decisions in regard to the abuse of his wives) It is not your place to "spread the word." Also do you know if his ex-wives (his victims) want their horror stories talked about? It would be different if he was dating a women and then I would be the first to suggest letting her know his history, but the host of the party is something different.
(Comment by Peaceful: "Yeah, I'd pretty much agree with that.")
Michael:
Dear Aware,
Be glad you dodged that bullet. If it were just one ex-spouse's claims then it might've been an exaggeration. But two of them unknowingly confirming the other's story? There's definitely something to their stories. I don't think open confrontation is a good idea. I guarantee he'll have an elaborate story. Probably about how his ex's are crazy and he's the victim. Don't believe it. These guys can be very convincing.
As far as your ethical responsibilities I advise you exercise caution. Accusing him openly will put you in a conflict of your word against his. So far, as you know, he's no real threat to anyone outside of a relationship. I at some point you observe him in a new relationship you may want top warn that woman about his potential to be abusive. Maybe go so far as to refer her to the ex-spouses. After that it's up to her.
As far as social interaction with him, I would say and do as little as possible. Alienate him. I'm reminded of one of my favorite lines from the movie, "the Departed:"
"Treat assholes like mushrooms. Feed 'em shit and keep 'em in the dark."
(Comment by Peaceful: "Well, I agree with the last part, but why assume somebody's gonna lie?")
Arline:
Aware,
As someone who has been on the receiving end of the same situation with pretty much every relationship I have ever been in, yes, you are doing the right thing by turning away from him. But, if you still wish to share your thoughts with him about his behaviors (which, me being the person I am now, I would definitely call him on his shit.) I would make sure that I had a male friend with me just in cast he tried any of his shit. Yes, you should definitely inform the hosts of your certainty about his character so the can't try to pick up on some other poor defenseless woman. The hosts could not invite said "dickhead" in the future. Anyway, you would know that you have saved some woman from a predator.
(Comment by Peaceful: "Gee.. would you mind repeating that?")
---
Prius and Peaceful
Prius Maelstrom:
Dear Aware:
Unfortunately, domestic abuse remains a pretty wide-spread problem, and it obviously strikes a nerve with you. There are things that you can do to attack the problem as a whole, by getting involved with one or more groups currently advocating for change (see https://greatist.com/happiness/stop-domestic-violence-organizations for a good list.) In the above case, it seems as though this person is already leaving quite a documented trail of his past deeds. If the abuse is what provoked the separation and divorce you described, I'm sure that it was brought up and recorded during the proceedings. As far as you know (and you don't) he's never been arrested for an assault, or been served with a protection from abuse order.
You also don't know whether he's received treatment, had a life-changing event or was visited by three ghosts.
In short, you don't have enough information about this person, good or bad, to cause you to feel responsible for taking an action. If you still feel the need to do something, then try contacting one of the groups I mentioned previously. It might also be helpful to ask yourself why this situation has triggered such intense feelings within you, and what can you do about that?
Peaceful:
Dear Aware,
I don't see the point in doing any of that because anyone can change for the better. You don't put them in a permanent box of being a problem. The guy might possibly be in the process of getting help right now. Who knows?
---
Problem 2. "One of our guests wet themselves on our sofa."
We need some advice. Recently we hosted our annual holiday party and invited all of our neighbors and friends. Our invitation stated that the party would run between 5 and 11:30 so our guests could also attend other parties that might be going on at the same time.
As our party was winding down, it was noticed that one of our guests (who had been at a previous party) had wet themselves on our sofa and covered the spot up with throw pillows. We served wine, punch, etc. at our party, but this couple arrived pretty tipsy already. In the future, should we just not invite these neighbors? We are very distressed about this. What do you suggest?
Signed "Oops."
---
Killer Advice
Danny:
Dear Oops,
I am not sure why you are so distressed about the incident. While it is definitely disrespectful for them to try to cover up the accident with throw pillows, I do not believe that this rises to the level of not inviting them to any future parties. Since you seem to know which couple made the stain, why don't you just talk to them? From the way that you have written your question, it is my belief that this is the first time that this has happened. If this is correct then I would advocate giving them a second chance. The fact that they covered it up leads me to believe that they were embarrassed about what happened and that it would not be something that will happen again. However if you are upset simply have a conversation with them. Let them know that you are aware of and upset by their behavior at the partly last year and if it happens again they will not be allowed at your house in the future. I believe that this conversation is not necessary, but if you feel it is, go for it.
(Comment by Peaceful: "Well, if you're gonna talk about that issue with somebody, you approach them with love and gentleness, and ask them what you can do to help?")
Michael:
Dear Oops,
I'm a recovering alcoholic myself. And as embarrassing as this is I've been the drunk idiot who wet himself on a neighbor's couch. On behalf of drunken morons everywhere, let me apologize. Some of us have no control over alcohol and in turn we tend to lose control of out other faculties. This is no excuse though..
As for my future comrade in A.A. I would limit their invites to non-drinking events. It's situations like this that alcoholics share in meetings that express how powerless over alcohol we were.
"My neighbor's afraid to invite me over because I wet myself on their couch."
Still, it could've been worse. I've seen some real nightmare scenarios (watch MTV's "Ridiculousness" sometime.) I would be a bit more exclusive with my invites for drinking engagements.
(Comment by Peaceful: "Oh yeah, that makes sense.")
Arline:
Oops,
Now this is just an all-around fucked up situation. First thing I wouldn't have stated on my invitation that guest who plan on attending your party could also attend other parties where there was going to be drinking, since it was a holiday party to begin with. If people showed up shit-faced or tipsy to begin with I would've gone over and talked to them, saying I was worrying about alcohol poisoning or them driving or something, to get them not to drink. Say, let's go into the kitchen and I'll make you some coffee or something. It that didn't work and they continue to drink and end up wetting themselves and then covering it up with a throw pillow and you find it later I would tell them that they need to pay for dry-cleaning and whatever else needs to be done to fix their mistake since they didn't listen to your advice. And yes, definitely don't invite them to your parties in the future if they are going to be so immature about something like this then that is not something you need.
(Comment by Peaceful: "Well, that's a bit of a narrow response, I think.")
---
Prius and Peaceful
Prius Maelstrom:
Dear Oops,
Is this a one-time incident, or the most recent of a long line of poor behaviors? Are these good friends? Both of these have a bearing on my answer. If this was just a one-time mishap, and they were tipsy, I can see how in their embarrassment they might go for the pillow trick. If these are your friends, you could easily, even humorously confront them about this. If they are just acquaintances, then why worry about needing to invite them back or confront them. If it's the last in a long line of screw-ups, and this is your friend, well, your friend has a problem, and you should definitely talk to them about it, perhaps with another common friend. If these are just acquaintances, and you've tolerated other things in the realm of couch-pissing previously, well, you need to do some boundary work here.
A friend, with explanations and apologies can get away with soiling the couch once, and acquaintance? Sorry; you only get one shot at the sofa.
:Peaceful:
Dear Oops,
I suggest inviting them over when they are not going to be there for an extended period of time, because maybe they wanted to go to the bathroom and there was two people waiting in line. Some men and women have on-going problems in that area. I mean, what are you gonna do? Go out in the front yard and pee? Especially if you have only one bathroom.
Problem 3. "A sex-only arrangement with an ex?"
What are your thoughts about having a sex-only arrangement with an ex? Most of the women I've dated have contacted me after the relationship was over hoping to have "no-strings-attached" sex on a regular basis. I have always refused because I figured it would make it more difficult to move on and to meet someone new.
That said, I'm an attractive guy in my early 30s, and I'd hate to continue to waste my prime sexual years. I'd love to be married and have a family, but I'm struggling to find a woman who is honest, loyal, a good communicator and independent. That leaves me with either having no sex while hoping for a miracle, or a lot of sex with women I don't really like.
Signed "Confused."
---
Killer Advice
Danny:
Dear Confused,
The first question that you have to ask yourself is do you really want to have sex with women that you don't like? If you are an attractive guy in your early 30s then why don't you just tell some woman from the start that you don't want to date them, that you're just looking for sex? Also I wonder where you are meeting these women? Sometimes (when people respond to you in a certain way and the responses/results are the same) it is time to look at the energy reactions that you are putting out. What about you is attracting these women? What vibe are you putting ou that makes women think it's okay to lie to you? I feel that you are putting too much time and pressure on yourself to "find" this perfect woman, but appears that you are not sure of what you really want. How important is sex to you? Do you want sex with a lot of women you don't like, or no sex while you wait to find a good woman?
(Comment by Peaceful: "Yeah, I mean, in order to have good sex you have to love the person you're doing it with.")
Michael:
Dear confused,
Let me just get this out of the way. From a majority of men who've read about your plight let me just say, "OMG!! You poor baby! Your ex's are calling you for "No-strings-attached" sex? We all wish we had your problems.
That said I understand you're a traditional romantic. That's very commendable. Any woman would be lucky to have you. That's probably what your ex's realize. They may not be as over you as they've convinced themselves they are.
If you're not in a committed relationship then there is nothing wrong with a booty call. Hone your skills, my friend. If not for yourself then for the rest of us true unfortunates; you owe it to us.
"I got problems." Sheesh!
As far as a real relationship and children be patient. You're young, kid. True love will creep up on you when you least expect it and from he weirdest places. Maybe from an ex who claims not to be interested. I'd say good luck but I save that for people with real problems. (Ha, ha!) You'll be fine, kid.
(Comment by Peaceful: "I have no comment on all that.")
Arline:
Confused,
Well if you don't want to have anything to do with your exes as far as a "no-strings-attached" sexual relationship for fear if would be more difficult to move on, I get it. Bit if you look at it this way (or at least I would) they are saying or thinking, "Man I still think your awesome and by having the no-strings-attached rule maybe, just maybe you might want to take them back. You have said you're an attractive guy in your 30s; then I wouldn't worry about it. Just know that there is someone that will give you everything you deserve and more. Believer me on this for I know this happens and everyone deserves happiness. You deserve a woman who wants kids and getting married and everything else you have said, but you should also add that someone who will love you with all of your idiosyncrasies and not expect you to change.
(Comment by Peaceful: "Yeah, I kinda like that. People have to have faith that they're gonna meet the right person. That's really important, because if you have faith that something's going to happen, it's much more likely to.")
---
Prius and Peaceful
Prius:
Dear Confused,
For a moment I thought that this might be one of those situations where you brag in the form of asking for advice. But I'm sure I was mistaken.
First, there's a reason, of course, that these are ex-girlfriends and not current girlfriends, right? And, are there still more women than men in our population, or had there been some sort of girl-killing flu that I'm unaware of?
If you're the attractive man that you say you are, the only reason to find yourself in such a conundrum is that you're on some sort of "Gilligan's Island," where you can't leave and there are only so many women, or you're just lazy.
Peaceful:
Dear Confused,
I've never really heard of anyone that was in a really good state of harmony who had multiple partners and multiple commitments. If you want to deal with having uneasiness most of the time, then keep doing what you're doing.
[Killer Advice logos by Alyssa Joy Bartlett, 2019]
"That's the thing about suicide. Try as you might to remember how a person lived his life, you always end up thinking about how he ended it."
– Anderson Cooper

Ten years and a month ago, give or take a few days, I graduated, with little fanfare (a poinsettia and a chocolate orange) from Justice Nancy Mills' Kennebec County Co-Occurring Disorders Court. We called it C.O.D.C. But that's a prequel which, at the moment, exists only in outline, Bodhisattva.
Ten years and a month ago, give or take a few more days, I got arrested. Oh, yes! But then, isn't that how most of my best adventures end?
In this case, after graduating this strict alternative-to-sentencing court program, after nearly two years of participation with ever-clean urine tests and breathalyzers, no legal trouble, and without Nancy finding out about my twenty year old live in girl friend, I graduated, and days later, I started drinking. At night, of course. One night, I got into a fight with aforementioned girlfriend and we got a bit loud (she threw me down the stairs, hit me over the head with a guitar, bit my arm when I tried to restrain her.) Our fat, expatriate British neighbor, (was the fucker's name "Ted?") banged on the door (after calling the cops) and the girlfriend opens it, ends up scurrying next door to his apartment. And I was, well, drunk, so when the fat fuck told me to "GO TO YOUR APARTMENT!" I did. And the fuzz showed up, during this major snowstorm / shitstorm. Six deep.
Now, I may have been drunk, but I'd been through this before. I wasn't gonna say shit, although I apparently did agree with one of the cops when he called me "Kristopher." But then, it was one of my names, just not a legal one.
I never imagined that my girlfriend at the time would throw me under the bus. She did. It was like a twist of an ending.. the person you least expected is the one to bring the hero down. Off I went, at the request of my Rhode scholar probation officer, Mark Fortin, down to Kennebec County Correctional Facility (it was probably the same person who named the jail a correctional facility as the one who named a small, local college the "University" of Augusta. Sorry.)
I sat in holding and I remember thinking, this is it. I'm done. The president of the Holistic Recovery Project, drunk, and I was informed, in jail on a domestic!
That whore!
Ah, I thought. I'm screwed. Windham Prison bound.
But I wasn't, of course. Soldiers of the nation came in droves; some put money on the phone for me; Don Anton from Krypton generously put money on my books. And after repeatedly threatening suicide, one of my best friends ended up in the holding cell beside me, co-founder of the Project, Arthur Brian Traweek. Truedogg.
~
"The thought of suicide is a great consolation: by means of it one gets through many a dark night." 
― Nietzsche
~
Truedogg was a street survivor with borderline personality disorder, and he played the court team like a game of "Go Fish," his favorite card game. He had graduated a year before me and, never wanting to graduate in the first place, he had re-offended. He had a six months sentence for allegedly robbing some watches from a friend. Apparently, he'd been screaming suicide since arriving at the jail.
When they finally put me in a cell block, they put Truedogg with me. Karen, the porcine mental health worker at the jail told me: "We're gonna put him with you. That way, I know he'll be okay." He wasn't; none of us were. We were put into one of the classrooms which I later found was filthy with sex offenders; it wasn't your stereotypical cell block. This was more like a barracks – a classroom with one bathroom and shower filled with bunk beds. And skinners and peeps who threatened suicide; it was easier to watch everyone in a barracks style operation, and it's true – it they are actually watching.
My cousin Glen "Hawkeye" Bartlett ended up there too, and he and Truedogg and I passed the time, of course, playing cards. Or pantsing other convicts. Tired of constantly playing the prison favorite, "spades," out of boredom and desperation we began to play other card games, games from childhood like "Crazy Eights," "Concentration," "Old Maid," and "Go Fish." Truedogg's favorite game, I think I wrote a moment ago, was "Go Fish."
Truedogg was depressed, or playing depressed and we couldn't figure out why, I mean, he was doing six months, he'd be out in two, and being the Court favorite, he was going to be allowed back into the court program that he loved, or pretended to love, so much. We had the same lawyer, the mighty N. Seth Levy, and we had the same spiritual leader, also a member of the court team, soberati and zen-master, Peter Wohl. Seth of course visited both of us. Other members of the court team, only visited the Dogg. I wouldn't' find out why for years.
Peter later told me that Justice Mills (whom my probation officer Mark Fortin has assured me was quite pissed at me) had ordered the court team not to visit me.
Truedogg's girlfriend Whitney (who he'd met in a Crisis unit, of course,) was visiting him regularly as well; sometimes we'd both go down and see her at the same time, if Truedogg needed support. Truedogg was in the pokey, I don't know if I've told you, for stealing from a friend of his, a doctor whom he'd met one time in county. The dogg had apparently stolen some watches; there was an article about the crime in the paper, but our lawyer, Seth didn't want him looking at it. So, of course, Whitney mailed a copy to him anyway. It disturbed him.
In the article, the victim had claimed that, not only did Truedogg steal from him, but he also tried to hang him, something which the dog denied. I didn't know what to believe, but the Dogg was my friend, and making light of the situation, Whitney and I started calling him, "Hangman."
Foreshadowing.
Now, soon to rejoin the court program that he loved, the Dogg was required to go before Justice Mills on Mondays again, this time in chains. One Monday, he returned from court more down than usual. Justice Mills had asked him how he was doing, and the Dogg replied that he hated himself. And I forget what the answer was that she gave him, but it wasn't very nice. As I remember it, he was a bit teared up as we talked about it, over jailhouse decaf coffee. We'd had many talks since coming together in jail about God and Hell and sin and courts and love. I remember him asking me once if I thought that suicides go straight to Hell, and I told him that I didn't understand God, but I was quite sure that he wasn't so black and white.
I told him about my friends who'd successfully faked hangings.
That day, we talked about Court and how bad he felt for disappointing Justice Mills. I remember reassuring him, and praying with him. He said that he was gonna take a shower and I believe I told him that God loved him and so did I. Then, I sat down to watch "Law and Order" which happened every afternoon at 2pm. Truedogg wedged a streamer of toilet paper in the door-jam, something I hadn't seen him do before, but I assumed that it was just to let people know that he was in there. So people let him be; a guard, Guererra, I believe, checked the bathroom during his hourly checks. He overlooked what I would see.
Not long after, someone screamed. Bobby had gone into the bathroom to use the toilet, and now he was screaming and then another convict went in and then I heard Father Matthew bellow and then I went in and the Dogg was in the shower, fully clothed, hanging from a sheet he'd wrapped around the shower gear.
Hangman.
We took him down, me and this other kid, and pulled him out into the common area while someone else hit the button to alert the turnkeys.
The cops came running quickly (including Guererra, who'd pretended, apparently, to check the bathroom earlier.) The convicts were all ordered to stay on our cots. The cops started chest compressions, but I noticed they weren't doing rescue breaths. Later, maybe eleven minutes later, the prison doc shows up with a breath bag. No one had given Truedogg a rescue breath because they no one had the 75 cent plastic "seperater" which prevented lips from touching. I guess it was procedure – no separator, no rescue breaths. The sheriff himself came up as they worked on the dog, but, I mean, damn, when I pulled him out of the shower and lay him on the floor he was so cold, and his skin was already so pale.
Why didn't I start doing rescue breathing on the Dogg?
Why didn't I offer to? And I don't know and I've thought about that forever.
They moved us all down to the library while they did their thing at the crime scene. I don't remember much, except that it was cold, and we were left alone, and I remember freaking out on some kid because he'd remarked that all suicides go to Baptist Hell.
A young guard popped in at some point and casually told us that Truedogg was dead. A while later and some quacks connected with Crisis and Counseling and ergo the Court Team came in and tried to council us for ten minutes. Then they left and we were lead back to the classroom.
I don't remember what I felt; I remember Father Matthew reading to me from Sirach.. thank you, Father. One thing I did do was to write down what had happened, and to have all of the convicts sign it. ( You can find a copy of the letter at:
http://holisticrecoveryproject.org/truedogg.htm)
My cousin had been gone at the time of the self-crime and had a meltdown when he found out what had occurred. I'm trying to encourage him to write something about the Dogg, but hell, man, this guy took over what had been the Dogg's bunk and freaked out whenever a guard tried to reassign him. I think that one of the mental health workers got fired over some sort of confrontation with Hawk about the Dogg.
~
"What's wrong, Bob? Not enough twang in it for you?"
– Truedogg, on a negative comment concerning house music by Bob Fortin
~
Arthur Brian "Truedogg" Traweek and I met while in C.O.D.C. We also both had rooms at the same rooming house, but it took a while for us to warm up to each other. He seemed unfriendly, even kind of shady.
He wasn't. I'm not sure exactly how or when it happened, but we became close friends at some point. Every evening at around seven, Truedogg would come up to my room to discuss Christianity or the courts or the various programs we were mandated to attend. Truedogg admitted to me quite early that he suffered from borderline personality disorder, and that everything he was he'd learned by watching others. Watching.
Brian had a bad childhood. Bad. Abuse. He ended up in an orphanage, where other kids called him "Gomez." He was a racketeer though, even then, and sold other orphans contraband which he kept in behind a broken panel in the wall. At some point he became a runner; he chose the name "Wanderer" for himself; we started calling him Truedogg after hearing a song of the same name by Toby Mac. But, he was a wanderer. He got in trouble with the law, ans somehow ended up at a christian halfway house down south, "Love-Action Ministry" run by Miss Polly. Raised a Catholic, it was here that he became a Catholic hating extremist of a Protestant. It was also here that he was introduced to Miss Polly's "Twelve Steps to Wholeness." ("Wholeness," the Dogg explained, "Comes from the word 'Holiness'.") a christian twelve step format.
Brian was released at some point from Miss Polly's, although knowing him, I'm pretty sure that he didn't want to go. Once back up north, he actually did his best to get arrested. He would go into Hotels (the same ones where he slept, in the boiler rooms) steal a checkbook and then head to the bank to try to get caught cashing it. It took quite a long time, and of course, Brian gave most of the money away. It was while in Cumberland county jail that he would become good friends with his final victim.
Eventually, Truedogg made it up to Kennebec County and C.O.D.C. And he was able to play them like a game of crazy eights, but then, that's how he was made. He did a classic BPD game of being distant for a bit, then having a great "breakthrough" of opening up to the very person or persons he'd previously been so distant from. Justice Mills bought right into it, as did Zen-master Peter Wohl and the rest of the team. He convinced them (and maybe himself, although he was so good, it was impossible to tell) that he considered them his family, that he loved coming to court and never wanted to leave.
Awww…
By the time we became good friends, Truedogg had secured a job as a peer support specialist at the state mental hospital. He wouldn't drink any coffee but Starbucks, smoked basic lights, and once explained to me how to scrub your shoes clean. He loved house music and could go on and on about it – Chicago Swing, Boston Beat, Japtronic, etc. He and one of his brothers (a hip-hop DJ) went to a house party in Philly or Boston, and ended up getting chased out by some brothers who'd gotten viscous, the Dogg said, because they were listening to something like, "Jungle House" or something. Whatever it was he claimed that they were quite violent. The Dogg also introduced me to Christian House music, while spinning about in his car, the mini Jamaican flag hanging from the rear view.
Now, don't think that the dogg was a saint, because he wasn't, and his troubles usually involved women.
The "Jen" situation, the "Belinda" situation. Holy, Dogg! But despite his quirks, admittedly due to the abuse he'd suffered as a child, ( back when his friends called him "Nipsy,") he always brought a good message to our nighttime dharma talks. For the sake of brevity I'll stick to the wisdom he added to the Project.
~
"Step 13: Love was there all along. We realized that we had a spiritual relationship even when we didn't know it. We've always been worthy." – Recovery through Wholeness
~
When I started C.O.D.C. There was an A.A. Meeting held at Crisis and Counseling, the courts puppet mental health facility. When they moved locations, another member of the program, Jamie, wanted to start an A.A. Meeting in the vacated space. Jamie dropped out, but Truedogg picked up his slack. It was Truedogg who'd first introduced me to duel recovery anonymous, a 12-step program which focuses on both a persons addiction and their mental illness, and I was soon running two D.R.A. Groups a week. At first, we decided to make (coordinating with Mark "the worm-man" Rosenberg) it a D.R.A. Meeting, until one day the Dogg (who didn't trust the worm-man) suggested: "Why not make it all-recovery?" We received permission to start our own twelve step group from Justice Mills, and thanks to the Dogg it was to become Maine's first all-recovery program. I wrote most of the material on the floor of my room at the rooming house, working some stuff the Dogg had written into something a little more secular/humanistic. We used Miss Polly's twelve steps to Wholeness at our first group (Circle) and then, again, came up with our own on the floor of my boarding house room.
All that we knew, really, was A.A., and like N.A. We were coming really close to Bill W's twelve steps, with a word substituted here or there. I wanted us to be different, to have our own, unique twelve steps. To this end, it was the Dogg who came up with the term "Spiritual Relationship" instead of the hackneyed "higher power," "reconciliation" instead of "amends," and "parameters" instead of "traditions." Our version of the steps went from the banal (Step One: "We realized that things were fucked up." ) to the sacred: we had a thirteenth step. This too, I'd come up with on the floor of the room, but I got it from a conversation between Truedogg and one of my ex's. She was talking about a girl in the court program in a very denigrating way and they got into it about "worthiness." I remember the Dogg saying: "She's worthy. We are ALL worthy. Because we're born we're worthy." This has become one of the most important tenets of the Project and our step thirteen: "..we have always been worthy." or as I paraphrase it to peeps: "You've always been worthy. And anyone who's ever told you differently is a liar." And it's from the Dogg.
Eventually, the Dogg got into a relationship with a woman, and he was terrified about the possibility of sex, due to his abuse. We talked him through it, but, alas, the woman, after using him for his money, dumped him, and it killed him. Soon after he lost his job, went to stay with his friend from Cumberland County, stole his watches, maybe tried to hang him. I don't know.
But Truedogg's dead.
~
"Where there is a corpse, the vultures will gather." – Jesus Christ
~
I was told by various people that Justice Mills was pissed at me. I'd never made a connection with her; it was hard for me, developing a rapport with her so far away and so high up. It was like going to see the king. Furthermore, despite the fact that I was a major success in the program, I knew that Nancy didn't much care for me, and someone on the team, Peter told me, had been keeping me from graduating the program. I went in front of the bench one day after I'd given the team a letter listing my accomplishments and asking why I hadn't graduated. Justice Mills told me that I was arrogant and needed to learn some humility. It was then that I realized that, no matter what I did, how I dressed, how far I climbed, Nancy and the rest of the team would never think of me as any more than a common thug.
Really?
I know that Peter presided over a zen funeral for Truedogg. I wasn't there. The week previous it looked as though I'd be bailed out. We'd gone to court to get bail set and as luck would have it, my ex came and admitted her part in the whole thing. Bail was set a $1500, which my peeps could do. Then, mysteriously, I was told that it wasn't a lump sum, it was
$1500 per each of my two charges, and my peeps couldn't afford $3000. Whatever happened, the team successfully kept me away from the funeral.
There was a candle light vigil, but no action. We got to watch this crowd outside drinking real coffee and smoking cigarettes and none of them had come to see the dogg when he was alive. No action was taken against the jail; I believe Guererra was transferred as fast as a child molesting priest back in the 70s.
~
"You know me, from back in school, I'm White Rose, I'ma kill you. Razor blades, queen of spades,hangman's noose from Robin Rage…"
– Robin Raged, "I'ma kill You."
~
It is insanely difficult to write this.
When I got out, I was crazy with survivors guilt. I was seeing Truedogg in crowds in the light of day, dreaming of the ordeal at night. And the thing about suicide is that no one really wants to talk about it. And no one did. So, neither did I. The death of the dogg did something to me and it was bad to the point where, when I returned to jail en route to prison back in '09, I was relieved.
I still haven't' fully processed the Dogg's death. The closest I ever got was a song that I wrote for him while at Windham Prison, "the Executioners Song." Perhaps I'll play it for you in the next. No, I just carried whatever it caused with me, and sought out distractions from it and the way I felt, ghosts and everything. My last year in the ghetto, I knew more people, personally, who died from opiate addiction then I should even talk about, but, my friend, I haven't shed a tear for them, or anyone since the dogg.
Yes, of course I'll see someone abut this. I will. Swear.
I met with his family once, and for a while kept in touch with the Dogg's brother, Daniel, and I've spoken with the Dogg's son Justin about it. Once.
Okay, I'm just starting to spit out nonsense now, so I'm gonna close.. I just want y'all to remember my brother TrueDogg, okay.
I've asked my cousin Hawk to write something, but I'm sure he's as fucked in the head about the whole thing as I am, we'll see.
More next time, swear.
I love you all, okay, so, be safe, please.
Love and love and love and love,
Papa Rage
Truedogg, I miss you, man.
I'm feeling crossed
And I take it inside
So I burn up my pain
I know my thoughts are strange
Just like the things I used to love
Just like that tree that fell, I heard it
My art is still inside
I can feel it
I want to bleed
And show the world all I have inside
And I want o scream
Then let the blood flow that keeps me alive.

Write to Kenny via:
Maine State Prison – Kenneth McDonald – MDOC #114427
807 Cushing Road – Warren, Maine 04864-4600