You are currently browsing the category archive for the 'Women's Correctional Center' category.
Richard Pickett said incarcerated women shouldn't get free menstrual products. But basic medical care isn't a perk—it's a human right.

Earlier this month legislators in Maine voted on a bill amendment that would guarantee incarcerated people access to menstrual products. It's a good idea: While a federal lawensures that federal prisons offer free pads and tampons, that's not the case at state and local facilities, where supplies are often limited and women are forced to either devise their own solutions or scrounge together funds to purchase the items at the commissary.
However, four Republicans balked at the proposal and voted against it. Here's how state representative and Dixfield police chief Richard Pickett put it, according to a reporter who was on the scene: Incarcerated women shouldn't get more access to menstrual products because "the jail system and the correctional system was never meant to be a country club."
Alex Acquisto, a statehouse reporter for The Bangor Daily News, quoted Pickett in a tweet. Per Acquisto's account, Pickett argued that women already have all the menstrual products they need.
"Quite frankly, and I don't mean this in any disrespect, the jail system and the correctional system was never meant to be a country club…. [T]hey have a right to have these and they have them. If that wasn't the case, then I would be supporting the motion, but they do," Pickett said, as cited in a tweet from Acquisto.
According to the Press Herald, several jails in Maine already provide free menstrual products, but incarcerated women have to request them. The proposed legislation would make the pads and tampons more freely available, and there would be no limit on the number that women could have at one time.
Whitney Parrish, a director at the Maine Women's Lobby, broke it down for critics, according to the Maine Beacon.
"You're given a limited supply of menstrual products per month, often of low quality due to cost saving, and when you run out, you're out…. You may have no money to go to the commissary, and if you do, you may have to weigh that purchase against other necessities, like making phone calls to your children or attorney. You are forced to make the impossible decision of constructing your own menstrual products, using anything from clothing or notebook paper in place of a tampon," she said.
Luckily, most saw it as Parrish does. A 6-4 vote allowed the bill amendment to advance, proving that most people understand that basic women's health care isn't a luxe perk. It's a human right.
Write to Arline via:
Maine Correctional Center – Arline Lawless – MDOC #60057
17 Mallison Falls Road – Windham, Maine 04062

Write to Arline via:
Maine Correctional Center – Arline Lawless – MDOC #60057
17 Mallison Falls Road – Windham, Maine o4062
Write to Arline via:
Maine Correctional Center – Arline Lawless – MDOC #60057
17 Mallison Falls Road – Windham, Maine 04062
If you have…..
INTEGRITY  COURAGE  COMMITMENT
Let's talk!!  The Department of Corrections is currently seeking applicants for Correctional Officers.  View a list of our current openings below or call (207) 287-4498 to find out how to join our team and begin an exciting career in Corrections!
Watch the video below to see what the job is all about and to find out what we're looking for in applicants.  Do you have what it takes?
https://player.vimeo.com/video/82035562
Correctional Officers have many opportunities for career diversity and advancement.
Click here for more information.
If you are interested in a challenging career in the Maine Department of Corrections, the following positions are now open for recruitment.The links below will give you the job postings and information on how to apply.
Click here for medical, mental health and substance abuse opportunities
Paperwork to get the process started
Direct Hire Career Opportunities
Search Jobs
Search Jobs  Reset
Becoming a Correctional Officer
The Maine Department of Corrections is recruiting for tomorrow's Correctional Leaders!  We are looking for ethical, dependable, career-oriented men and women.  We provide interesting, hands-on training to provide you with the skills and abilities you need to do your job effectively and ensure your professional success.  Correctional Officers attend a six-week training academy covering all aspects of correctional work.  Correctional Officers receive continuous reinforcement, which highlights the Department of Corrections' Core Values – INTEGRITY, COURAGE, and COMMITMENT.
Benefits as a Correctional Officer
A career as a Correctional Officer offers competitive pay and benefits that include:
A 25-year retirement system, with age 55.  Correctional Officers contribute 1.15% of their gross salary with a generous State contribution.
Night and Weekend shift differentials
Paid sick leave
Paid vacation leave
12 paid Holidays per year
Uniforms
On-site fitness centers
Overtime opportunities
Requirements
MINIMUM QUALIFICATIONS
Age:  Applicants must be at least 18 years of age prior to date of hire.
Education:  Applicants must be a high school graduate or hold an equivalency certificate (GED).
Conduct:  Applicants must have no serious criminal or extensive motor vehicle records.  See Automatic Disqualifiers for details.
Physical:  Applicants must be in adequate physical condition to perform the duties of a Correctional Officer. A valid, State of Maine Driver's License is required upon employment.
Hiring Process
APPLICATION EVALUATION: Applications are reviewed to verify that each candidate meets the established Minimum Qualifications/Requirements. Applicants who do not meet these requirements are disqualified from further consideration.
PHYSICAL AGILITY TEST (PAT):  Standards for successful completion of the PAT are available upon request.
ORAL BOARD INTERVIEW: Applicants successfully meeting the Minimum Requirements and who have passed PAT will be scheduled for an Oral Board Interview. The Oral Board is a structured interview that evaluates applicants' skills in the areas of Commitment & Independence; Judgment & Logic; Decision Making Decisiveness; Tact & Diplomacy; and Communication Skills. The Oral Board is a pass/fail component of the applicant process.
BACKGROUND INVESTIGATION:  Applicants who successfully pass the Oral Board Interview will have a finger-print based criminal history record check along with a prior employment reference check.
ALERT TEST: Applicants must pass the ALERT test prior to being hired as a Correctional Officer.  The Alert Test will be set up upon completion of all previous steps. This test must meet the Maine Criminal Justice Academy's minimum passing score for entrance into basic corrections training. Test questions are multiple choice and fall within the categories of Writing Skills and Reading Comprehension.
You should be aware before starting the application process that the following are disqualifiers for this position.
If you:
Have been convicted of murder or any crime classified in Maine law as a Class A, Class B, or Class C crime (i.e., any crime with a maximum term of imprisonment of one year or more), or of any substantially similar crime in another jurisdiction outside the State of Maine;
Have been convicted of any crime classified in Maine law as a Class D crime (i.e., any crime with a maximum possible term of imprisonment of less than one year), or of any substantially similar crime in another jurisdiction outside the State of Maine;
Have been convicted of any of the following provisions of the Maine Criminal Code (Title 17-A of the Maine Revised Statutes Annotated), or of any substantially similar crime in another jurisdiction outside the State of Maine;

Theft, including, but not limited to: Theft by deception; Insurance deception; Theft by extortion; Theft of lost, mislaid or mistakenly delivered property; Theft of services; Theft by misapplication of property; Unauthorized use of property;
Chapter 19, Falsification in Official Matters, including, but not limited to:  Perjury; False swearing; Unsworn falsification; Tampering with a witness, informant, juror, or victim; Falsifying physical evidence; Tampering with public records or information; Impersonating a public servant;
Bribery and Corrupt Practices, including, but not limited to: Bribery in official and political matters; Improper influence; Improper compensation for past action; Improper gifts to public servants; Improper compensation for services; Purchase of public office; Official oppression; Misuse of information; or
Chapter 45, Drugs, including, but not limited to: Unlawful or Aggravated trafficking in scheduled drugs; Unlawfully furnishing scheduled drugs; Unlawful possession of scheduled drugs; Acquiring drugs by deception; Stealing drugs; Cultivating marijuana; Illegal importation of scheduled drugs; Unlawful possession, unlawful trafficking, or unlawful furnishing of synthetic hallucinogenic drugs;

Have engaged in any conduct described in paragraphs 1, 2, and/or 3, above;
Have been convicted of any crime that is a violation of any domestic abuse law of any State or Federal jurisdiction;
Have been convicted of operating under the influence (O.U.I.) of intoxicating liquor and/or drugs within the ten (10) years preceding the date of your application;
Are currently abusing drugs or alcohol; or
Falsify or misrepresent a material fact by signing this document, or when you are/were interviewed during the background investigation phase of the application process.
HOW TO APPLY:
We require the State of Maine Direct Hire Application and the DOC Supplemental Application.  Submit both to:
Department of Corrections Service Center
Attn: Clint Peebles, HR Recruiter
doc.jobs@maine.gov or fax to (207)287-4310
Or mail to:
Department of Corrections Service Center
Attn: Clint Peebles, HR Recruiter
25 Tyson Drive
SHS 111
Augusta, ME  04333-0111
In the list of Direct Hire Career Opportunities above, click on the YES in the "Supplemental Required" column.  Direct Hire Application Forms may also be obtained from the State Bureau of Human Resources, a local branch of the Maine Career Center, or any of our facilities.
For More Information – Thank you for considering a career with the Maine Department of Corrections.  For more information about the hiring process or about employment opportunities, please contact Clint Peebles at doc.jobs@maine.gov or (207)287-4498.
For all other Human Resources inquiries, please contact the Human Resource Business Partner below.
Mountain View Correctional Facility / Downeast Correctional Facility, Contact: Darlene Sage
Long Creek Youth Development Center, Contact Charlene Gamage
Maine Correctional Center/Southern Maine Reentry Center, Contact: Michelle Senence
Maine State Prison / Bolduc Correctional Facility, Contact: Jeanne Fales
Adult Community Corrections/Juvenile Community Corrections, Contact: Rhonda Hutchinson-Peaslee
Maine Department of Corrections, Come for the Job….Stay for the Challenge!
The Maine Department of Corrections is an Equal Employment Opportunity/Affirmative Action Employer.  Women and minorities are encouraged to apply.  We provide reasonable accommodations to qualified individuals with disabilities upon request.

Write Arline Via:
Maine Correctional Center – Arline Lawless – MDOC #60057
17 Mallison Falls Road – Windham, Maine 04062
---

Write to Arline via:
Maine Correctional Center – Arline Lawless – MDOC #60057
17 Mallison Falls Road = Windham, Maine 04062

Write to Arline via:
Maine Correctional Center – Arline Lawless – MDOC #60057
17 Mallison Falls Road – Windham, Maine 04062
24 January 2019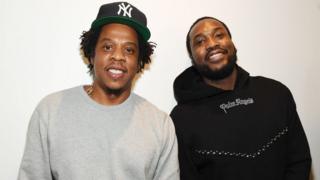 Jay-Z, Meek Mill and sport and business leaders have pledged $50m (£38m) to reform the US criminal justice system.
The Reform Alliance, which was inspired by Meek Mill's recent stint in prison for a minor probation violation, hopes to free one million prisoners in five years.
The owners of the New England Patriots and Philadelphia 76ers, Robert Kraft and Michael Rubin, are co-founders.
Reform says it wants to help people who are "trapped in the system".
The group's "mission" is to "dramatically reduce the number of people who are unjustly under the control of the criminal justice system, starting with probation and parole".
"To win, we will leverage our considerable resources to change laws, policies, hearts and minds," it says.
More than six million people can currently count themselves as part of the "correctional population" of the USA – which includes people in prisons and local jails, but is mostly made up of the more than four million people on probation or parole, according to Bureau of Justice statistics.
Probation is often given as a sentence instead of time in prison and can include conditions like being on a curfew or going to rehab.
Parole is when an inmate is released early from prison with similar conditions to probation.
Meek Mill has experienced all three: probation, parole and jail.
The Reform Alliance says his case is an example of the "devastating and long-lasting effects" that can occur after one interaction with the criminal justice system.
The rapper was arrested in 2007 – he says wrongfully – for drug and gun charges, aged 19.
He was sentenced in 2009 to between 11 and 23 months in county prison, but was released on parole after five months and put on house arrest.
It was during this time he started to make his name nationally as a rapper, signing to Rick Ross's label and releasing a string of hugely successful mixtapes.
Before long he was a platinum-selling artist.
But a parole violation for suspected cannabis use resulted in a ban on touring, and then after failing to get his travel plans approved by the court Meek was sentenced to prison again in 2014.
Examples of parole violations that can land people back in prison range from being late to appointments with parole officers or missing a curfew, to things more specific to the crime that was committed – like failing to attend an Alcoholics Anonymous meeting.
"When you talk about these so-called technical violations, it's not technical to the kid who can never see her mum again because she showed up late for a meeting. That's not technical, that's devastating for that individual child," Reform Alliance CEO Van Jones said.
Violations over the next few years resulted in his probation period being extended – it now lasts up until 2023 – as well as the five months in prison which ended in April 2018 and birthed the #FreeMeek movement.
It's people with a similar story to Meek's, that have been "caught up on probation and parole", that Reform says it wants to focus on first.
'If someone commits a crime they should go to jail'
"Being from the environment I'm from, I don't even think it's possible for you to be an angel," Meek said as the organisation was announced in New York.
"You grow up around murder on a daily basis, you grow up in drug-infested neighbourhoods.
"And every time I started to further my life with the music industry, there was always something that brought me back to ground zero," he said.
Pennsylvania Governor Tom Wolf, who attended the event, said he was a supporter of criminal justice reforms that are "fair, help our system work better and smarter, and save crucial taxpayer dollars while balancing public safety and victim concerns".
Across the US, roughly a third of people on parole are black, according to Bureau of Justice statistics – something Jay-Z raised at the event.
"We want to be very clear. If someone commits a crime they should go to jail. But these things are just disproportionate and the whole world knows it," he said.
Jay-Z has been vocal about Meek's case, writing in the New York Times while he was imprisoned.
"On the surface, this may look like the story of yet another criminal rapper who didn't smarten up and is back where he started," he wrote.
"What's happening to Meek Mill is just one example of how our criminal justice system entraps and harasses hundreds of thousands of black people every day.
"I saw this up close when I was growing up in Brooklyn during the 1970s and 1980s. Instead of a second chance, probation ends up being a land mine, with a random misstep bringing consequences greater than the crime. A person on probation can end up in jail over a technical violation like missing a curfew."
Advise from Murderers and Lifers imprisoned in the State of Maine!
True Believers:
A while ago we sent all of the prisoners we communicate with three requests for advice gathered from various advice columns.  We received advice back from Daniel 'Prince' Fortune (M.S.P./serving two life sentences for home invasion,)Michael 'Dirty' McQuade (M.S.P./ serving 12 years for murder,) and Arline Lawless (M.C.C./serving 35 years for murder.)
As a counterpoint, we also requested and received advice from two of our law-abiding citizens, Maine writer and educator Kate Miller, and her cohort Peaceful, Maine mystic and holistic life coach (Peaceful also comments on the responses from our inmates.)
Ready?  Here we go:
Problem 1:
I work part-time in a small sales office of about 10 people. About a month ago, one of my coworkers approached me about doing a project for his graduate program at a local university. It was for some sort of anatomy textbook or similar: it would be a photo of my breasts with my face not in the photo for the textbook. I would be compensated for the photos.
There were some red flags in his proposition — the photos would be taken by him, in my home, and he never presented me with official paperwork about it. I called the university and they assured me that whatever "project" he was working on was not through their university, as there would have been extensive paperwork, screening, photos professionally taken, etc., which was what I had figured in the first place, particularly for such a large university and for a master's program.  My question is this: Is this a matter that I should bring up to my boss? Is this something that she needs to know about?
Sincerely, A.
---
Killer Advice
Danny Fortune:
Dear A,
First of all my deepest apologies that you had to deal with an incident like this. Especially at work. Yes, I believe that this is a matter you should bring to your boss's attention. I say this for several reasons. First, from what you said, he approached you at work so it is a workplace issue. Now, sexual assault, abuse and harassment – the workplace should be an area of your life where you do not have to worry about any kind of sexual misconduct. You should be able to have a conversation with your boss concerning this individual. As he said it was for a "public" textbook, he should have no problem with it being discussed in public.
I would also like to commend you for trusting your intuition and doing due diligence; because of his scheme – saying it was for school when the school had no idea – he crossed lines and the fact that he wanted to do it at your home moved him into predator status. His behavior is not okay. I understand that you might not want to make waves at work but what he did is beyond inappropriate; it is borderline if not outright criminal. While you might not have fallen for it who knows how many others have or will. Tell your boss.
[Comment by Peaceful: "That's more or less what I said."]
Michael McQuade:
Dear A,
It's too bad you can't set up a photo shoot that he shows up at to find an overweight, middle-aged gay man setting up to photograph his genitals for a "textbook." You could later explain there was a big misunderstanding. As for going to the boss, I guess it depends on the degree of creepiness he's emitting. Definitely keep an eye on this guy at the least. Chances are he'll try it again with another attractive co-corker (or something just as weird.) If the situation arises again then go to the boss with both stories. If he's obviously a degenerate that no one likes, go to the boss. Present dates, times, places, witnesses. Document everything. Get him on video and post it. Creepy people suck.
[Comment:by Peaceful: "Umm.. I don't know. I'll have to ponder on that one for a while."]
Arline Lawless:
Dear A,
This could've been his way of telling you that he likes you but didn't have the guts to come right out and say it. I know that this is a bit of an extreme way to say it but, you know how people can get sometimes. It also could've also been a tip that he is just a bit of an odd duck that might need to go to sex anonymous. If this is something that he kept on harping you about repeatedly then yes, you should definitely bring it up to your boss. But if he just lets it go after one time of asking, what is the sense of ruining someone's career, just because he might no have known how to tell you that he liked you? But, if you hear from another co-worker that he did something similar to them then, yes, you should definitely inform your boss about this. You could be working with someone that is a sexual predator or who knows, maybe worse.
[Comment by Peaceful: "That was unique because she realizes that some men don't know how to relate to women very well."]
---
Kate and Peaceful
Kate Miller:
Dear A,
I am so glad you called the University and asked if this was legitimate. Smart move.
If you ever question that something seems off or you feel in your gut that something is wrong it is always a good policy to check it out with a reliable source. I am not sure of your relationship with this coworker.  I would first go to the coworker and confront him with the seriousness of what he has done. I would tell him that you checked with the University and found out that what he wanted you to do was not sanctioned by them. I would let him know that this is considered sexual harassment and if you hear of any more of this nonsense from him that you will immediately report him to his boss. I am not sure of your relationship with him. If you feel uncomfortable in any way with him I would tell your boss and not wait.
Trust your gut. – Kate
Peaceful:
Dear A,
I would tell your boss because he is liable to do it to someone else in the future. – Peaceful
---
Problem 2. "Do I Have To Tell The Daughter I Abandoned At Birth That I Trash-Talked Her Late Mom For Years?"
When I was about 20, I got my girlfriend pregnant. She was 23 and wanted the baby whereas I was not ready to be a father, so she broke up with me and had the baby pretty much on her own. Her family helped her and she didn't ask me for child support until I graduated college and had a steady job. Still, it was a burden on my entry-level salary and I resented both her and my daughter, so I wasn't an involved father. To explain myself to my family and others who knew I had a daughter I hardly saw, I made up stories about how horrible and crazy my ex was and how it was all her fault…
My ex contacted me last year to let me know she had a terminal illness. As a new father to a year-old son, I saw I couldn't let my 18-year-old daughter, "Lynn," go through that alone, so I reconnected with her, made peace with my ex and have been trying to make amends.  Lynn naturally resents and distrusts me, but she is slowly becoming a part of my life. The problem is that my wife, my parents and my friends think the worst of her late mother…
Must I confess, or can I just make it up to Lynn by being the best dad I can now? The truth could really ruin our fragile relationship.
Signed "Bad Dad."
---
Killer Advice
Danny Fortune:
Dear Bad Dad,
First off if you do not tell the truth there is no way you can be the best dad you can be. There is no way you can avoid telling your daughter. She is going to find out and you need it to be from you or your relationship will be over. You need to step up to the plate; you have run from responsibility for 18 years. Do not continue. Your actions have been completely about you and here is a chance to change that.
You ex has done nothing to you; she got you off the hook when you didn't want the job of a father. Apparently you were grown enough to conceive a child, but not enough to raise one. She was kind enough to wait until you were done with college for child support. That says so much about her character. To which you showed your character by resenting that your child had to eat and wear clothes; you showed her how much she meant to you by being an absentee father and to top it off, instead of just staying out of her life, you lied to your family about her mother. There is no way that Lynn will not hear one or more of your "stories," about how horrible and crazy your ex, her mother was. What do you think will happen when she hears how you lied to save face?
She doesn't need a friend, she needs a father who shows her what it means to admit mistakes or bad choices, just like anybody. It is infinitely harder and thus infinitely more important to do so when your actions have caused pain. You have absolutely nothing to gain from not telling her the truth, and everything to lose. So Bad Dad, show her what it means to be human – to fail, make mistakes and bad choices, and to own them to become better than we were in the past, because those are the lessons she needs from her father.
[Comment by Peaceful: "I don't see it that way. because some people they haven't reached a play where they judge you where you are now."]
Michael McQuade:
Dear Bad Dad,
From one bad dad to another I think it's best to cover it up for now. Tell all your family to not mention all the trash talk out of respect for the deceased. And for the sake of your daughter. Do everything within your power to be the best dad that you can be to this kid. You owe her mother and her at least that. If at some point in the future your daughter approaches you and wants to know, tell her the truth. You were young and you were and asshole and you've spent every moment since trying to make amends for your mistakes. From there it's up to her. Good luck!
[Comment by Peaceful: "That was interesting. That means you've got to be careful. You don't wanna mess up the relationship before your daughter has a chance to realize where you are right now."]
Arline Lawless:
Dear Bad Dad,
Yes, you should clear your conscience. You don't want any of your family thinking ill of someone that has passed on, especially when they did nothing. That guilt will eat you up, knowing that you were the one making up everything about your innocent ex-girlfriend. Just because you weren't ready to accept the responsibilities of being a father doesn't mean that you need to sully someone else's name along with it. You needed to learn how to accept that you helped make that child and you weren't ready to be a father. Also, your ex-girlfriend raised your child on her own and didn't ask you for a dime until you graduated college and had a steady job. You shouldn't have had resented either one – your ex or your daughter. You helped create the child. She didn't ask to be created. Children don't ask to be born.
You should tell your family the truth about you not being ready to be a father and that you panicked and didn't want your family to think any less of you. Which in any case, blood is thicker than water. they would've understood and if they didn't then they have issues of their own. If they really cared about you then they would've tried to help you with this crisis that was detrimental to you to begin with.
You also are making a good step towards making it up to your ex by trying to be there for "Lynn," even though she is now 18. You should tell her the truth about the whole situation also. She is a part of you. The way I have always seen it is, "I would rather hurt your feelings with the truth, then lose you with a lie." I am sure she will understand, and if she can't forgive you than at least you will know that you have a clean conscience, and you will have repaired the damage that you had caused to your ex so she can rest easy now.
[Comment by Peaceful: "if you're in too much of a hurry to clear your conscience, and your daughter can't relate to you in the present, you're screwed."]
---
Kate and Peaceful
Kate Miller:
Dear Bad Dad,
Sorry for your loss. It is never easy to go through situations like the one you are in.
Your daughter deserves to know you and it will be so helpful for her to reconnect with her father in a time like this. She needs you to be a real caring dad and to be involved in her life.  I would explain to your daughter why you could not stay in the relationship with her mother. I would only tell her positive things about her and if something comes up that gives reference to the negative…Be honest and explain it to her. She is 18 and is hopefully able to understand. She does not need to know about all your past trash talk of her mother. That would not help her or your relationship with her. You are now a more mature man.
No guilt, move on and just be honest and love your daughter in the present. – Kate
Peaceful:
Dear Bad Dad,
There are times in which we do not know what to do or say. Pray for guidance and follow it if we get an answer. It would help if you knew whether or not your daughter judged people as they are now or judged people from their past mistakes. – Peaceful
Problem 3. "Should I Tell My Friends I Think Their 5-Year-Old Son Is Going To Be A Rapist When He Grows Up?"
My friends have a son, about 5 years old. They enforce little (if any) discipline on him, and he throws a hissy fit if they try to "make" him do anything. They tell him to pick up something he threw; he ignores them. Dad picks it up in a couple of minutes. They tell him to go to bed; he ignores them and keeps doing whatever he is into. My fear is that they are teaching him that he can get away with anything by ignoring the rules. Specifically, I am concerned that he will never learn that no means no, i.e., that they are raising a rapist. Should I say anything to them? If I do, it would only be once, and I wouldn't harp on it. They are NOT people who would be okay with this outcome, and/but I don't want to stomp on my relationship with them either.
Signed "Watching"
---
Killer Advice
Danny Fortune:
Dear Watching,
I believe that you are painting the boy in the worst way possible. I do not believe that there is a sure-fire way to tell what a five-year-old child will grow up to be. Yes, they are definitely spoiling their child and it will most likely be to his detriment; being spoiled is not a condition that is easy to carry through life. Life is a great equalizer as well, though, and it looks like this little boy will have some hard lessons about listening to others and especially with those in authority. At face it seems likely that he does not have much experience in having to obey anyone but his parents. His attitude will not be conducive to his success, but to be honest, I think that you are beyond your place in this situation. You are talking about a little boy and worrying that he will be a rapist.
Do you have children? Do they listen to everything you say, and do they obey at the same time and follow your all your rules and guidelines? Are you seeing the worst in them? No, you should not tell your friends that you are worried their son will grow up to be a rapist. A am fairly confidant that would be the end of your relationship; it would certainly "stomp" your relationship with them. However you should mention that you have noticed that their son seems to not listen. Ask them if you can help in anyway, i.e. books, therapists, a shoulder to lean on.
Parenting is beyond hard and and having someone criticize or offer advice on your parenting is a very touchy subject. I would advise you to say nothing because it is not your child or your house. But, if you feel the need to interject yourself into another's familiar matter, avoid any and all mention of what you think their son will be. Ask about his willfulness and how it effects them, and if you can help. They need it.
[Comment by Peaceful: "Yeah, I agree with that."]
Michael McQuade:
Dear Watching,
Stop watching! You're reading way too far into this. The kid's five for Christ's sake. When I was eleven my mother had a friend and her daughter came to stay with us. I saw that child do shit that would make the Antichrist take notes. I thought for sure she would grow up to face charges of genocide or some other biblical atrocity. She's married and she's a doctor now. She's doing great. Life is so unfair (Ha, Ha!) As for "Rapist?" that's a stretch for a five year old. When's the last time you say crying, screaming and tantrums used in rape? If he's quiet, introverted, and torturing and killing small animals… then worry. I think that at worst they may be raising an asshole. But he's their little asshole, not yours. It's their prerogative. You probably have bigger things to worry about then your friends' spoiled brat.
[Comment by Peaceful: I have experience with my grandson, who has a hard time dealing with adults, but I'm not concerned.]
Arline Lawless:
Dear Watching,
Your concerns are good ones. I can see why you might not want to stomp on your relationship with your friends. But, you also have to think about them and others first. Hard concept, isn't it, putting others first? How would you feel if fifteen years down the road this exact fear you had about their five-year-old son becoming a rapist comes true? Would you want that guilt on your hands all because you didn't want to stomp on your relationship with your friends? If they really are your friends and can see your point (that you are laying out to them in a logical and level headed way) then they shouldn't have a reason to want to have to put a "stomp" in your friend-relationship. They should see that you are just a friend that is just concerned for their son's future well-being.
[Comment by Peaceful: "That is really interesting."]
---
Kate and Peaceful
Kate Miller:
Dear Watching,
It is frustrating to observe people we love doing things we do not understand or agree with. You have observed your friend's son being disrespectful and non-compliant and you have seen your friends not responding to what you think to be a right response. Have you expressed to your friends how  the situation makes you feel ? I do not think that you should tell them that you worry about him being a rapist. Tell them that it makes you uncomfortable, worried or sad etc to see the disrespect. Parents ultimately have the responsibility for their child and unless they are abusive to the child, you really have no say.  If they ask for advise please give them suggestions that would be helpful.  Pray for them.  You could recommend books or articles on child rearing. Please do not tell them you worry the child will become a rapist. I have seen many a spoiled child in my life and they have turned out ok. 
Abuse is more likely a cause of criminal behavior. – Kate
Peaceful:
Dear Watching,
There are many books on appropriate child raising. Many are available at the library. You could check one out and let your friends borrow it for a few days.That might help. – Peaceful
---
We're really interested in what everyone thinks – about the variety of solutions, disparity of the sentences, or anything else.  This is just our first installment of what we hope to be many, and we're always looking for problems to pose to the convicts (as well as Kate and Peaceful.)  Send any questions you'd like to be considered to otis.porkmeyer@gmail.com.  Irregardless, we'll get back to you.
Be well!
Otis
[Killer Advice logos by Alyssa Joy Bartlett, 2019]