You are currently browsing the tag archive for the 'Corrections' tag.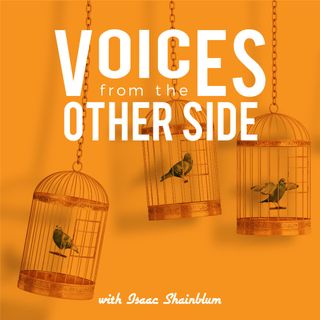 For information on hot topics in incarcerations and recovery, please visit Voices from the Other Side.
Thank you!
Isaac host/ producer
Here I sit at Camp CCJ, except this camp is not like other summer camps.  You see, this is a camp for those of us who just can't get their lives together.
Here we wear red jump suits or orange scrubs and badges with our names instead of shorts and swimsuits.  Our counselors are lovely men and women who wear brown uniforms with their names.  They don't run any fun groups, they just watch us real close.
You must make your bed or receive 48 hours locked in for not doing it.
The food is nothing to write home about unless you are begging your mom to make your favorite meal when you leave camp.
To get in here, to visit, you must be early and you must be dressed appropriately or our you go.  You want to call home, but your loved one must put lots of money on an account or no such luck.  No hugs or special rewards here for a job well done.  Oh, wait – we did get ice cream because we won the cleanest pod (cell block) award on inspection day.
Each day I wonder how many newbies will come join me at camp o will I get a bunk mate?  I have not been that lucky here at Camp CCJ.
I'm ready for this session of camp to end.
Love,
Dolphin
"Deep speaks to deep."
– Psalms 42:7
The chapter I'm reading at the moment is the best one yet – seeing your speech as your life.  This, in retrospect, isn't that big a deal, as I said this the last time.  The three principles of pubic speaking "Spoke" to me.  Ha ha ha!  I find that these three principles can and should be applied to everyday life.
I need to focus more on" putting the audience first."  I'm in the habit of doing many of the things which this book advises us to avoid: worrying how I will sound, how I will come across and what the audience is thinking.  I find that when I get into my speech or my talk or whatever it is I stop worrying so much about self and more about making sure the audience gets my message.
Make sense?
"Deep speaks to deep."  I love that; it means so much to me.  I found that part of the book where it talks about issues that move the heart and challenge the mind to call to my soul.
As I am,
Prince
Thanks for getting right back to me.  It's 6:12am and I'm waiting for count.  I just finished my readings that I do every morning: Daily Bread, Daily reflections, as Bill Sees It.  This morning there is a big book meeting that just started where an outsider comes in.
We don't get the new catalog for the care package until the end of next month, and then I'd have to fill it out and Circle would have to call it in.  But, you guys would need a credit card.  But we do have a very good commissary.  And no, I don't have any fines or restitution.
The reason why I didn't want Kennebec County time is because the food was awful, the guards were cocky, the place was filthy.  As far as Pete , he's go about a year and a half and he can retire.
I'm taking eight different classes.
Hey, you guys told me that Rage's birthday was happening, but you didn't say when.  I turned 54 in November.
If you don't mind, could you guys send me some money for commissary, plus, we can smoke.  $5.84 for 1839s.  I have to bum cigarettes and it's so hard to find one.
What ever happened to Isaac on Sunday mornings at WMPG?  You guys turned me on to him and he was great, but now he's gone.
Love,
Miss Linda
Well,
I'm almost done this bid.  112 days left.
Boy, there's a lot of bullying and saving seats in here.  It's like kindergarten with these people.  I'm still going to meetings and groups.  I started a writing class; it's alright.  A little boring.  The one I really enjoyed which we graduated from about two weeks ago was Houses of Healing, a very intense group where you try to find your inner self.  I've got about three more classes in Moving oOn, I'll be graduating the GEAR group.  I've got about six more classes in codependency group.  "They" put me in the 18th, I'll be starting "Seeking Safety".  I'm in
Sarssm group untill May.  That's a really good group about trauma.  I've got a really great sponsor; she's got 35 years of sobriety.  She's taking through this book called "the steps we took."  She also comes in on Sundays and she's taking everyone through the Big Book.  April 13th will be my big first year of Sobriety.
Hope to hear from you guys soon.
Miss Linda
Hey, Circle!
It's good to hear from you guys.  Hope that all is well.  I'm doing alright, living the dream, you know?  Waiting on Pre-Trial to get me outta here.  It's such a slow process, because I was using and I don't have an address currently.  They're putting me in a twenty-eight day rehab program on the border of Canada.
I'm having a status conference soon, and if I'm able to get out of here without Pre-trial, I'll be back at the Preb; Pretrial won't release me straight to there… but, yeah, I'll be going to a sober house called "the Farm"  in LImestone, Maine.  Temporarily.  But my dad's helping me out with an apartment and a car as soon as my court stuff is resolved, hopefully after the 28 day rehab.  I'm hoping that I can plead out at my status conference and get time served, and if not then with probation,  I doubt that, because it's a class B felony but the jail is at max capacity.  I haven't been indicted that I know of; my case is all hear-say.  No hard evidence.  They searched my place and didn't find anything.
Say a prayer: I've been here 86 days so far.  Hope to see everyone on the outs; hope to get a place in Portland.
Hope to hear back from you guys soon,
Tom
"ONce a human being has arrived on this Earth, communication is the largest single factor in determining what happens to him in the world." – Virginia Satir
This is a quote that I will remember and use for the rest of my life.  It's encouraging, inspiring, and yet it is also extremely daunting.  My greatest skill is communication , so that is why it is encouraging, but I am also careless with my words l, or use them as weapons to wound and hurt.  Th hear this quote and to think upon it, that my skill or lack thereof and the role that this will play in my life makes me realize that I have a lot of improving to do.  It has made me decide to devote my full effort to this class (Public Speaking)  so that I can get everything possible out of it to maximize my potential.
One of the things that struck me about this chapter was the part where it said that communication is irreversible.  I like the quote: "One seldom regrets unspoken words."  Like I said earlier, I have the gift of gab, but I often speak  without thinking about the impact my words will have.  This is a great problem for me because I am at the crossroads of my life, in the next couple of years and my actions, words, behavior during them will determine what happens with the rest of my life.  My biggest challenge over the last couple of years has been slowing myself down.  When somebody asks what is going on with me I tell them "slow motion."  This is a reminder to myself to slow down and think before I act, or speak.  I used to operate under the misconception that I had to be moving fast at all times or I would gt bored or not get to my destination.  Now I understand that "slow motion is better than no motion, and no motion is better than moving backwards."  I fully believe that when I master this in my speech than I will have mattered it in all aspects of my life.
I also was a big fan of the book "Communication Skills for your life."  The part where it said that every time you talk with someone you either enlarge or diminish that person hit hard.  I am playing chess with my life right now, those reminders serve to drive somehow everything I do and say matters.  In addition I do not wish to be the kind of person who when others finish a conversation with me they do not want to have another.  The last two things I will speak about here are the topics of "Not taking things so personally," and "listening without verbal interruption."  those are two things that I find myself doing with frustrating regularity.  When I take things personally, I usually respond with person ao attacks and as you can imagine I engage in a lot of verbal sparing.  As for interrupting ever since I read about the twelve second rule (wait 12 seconds before you answer someone.) I have paid more attention to that.  I find that I interrupt way too much.  Largely because I find that either what I have to say is more important or i just don't want to hear something I already know.  Both of these reasons are rude and arrogant.and unacceptable.
As I am,
Prince
For Circle of the Skies Dungeons and Dragons campaign:
The Black Anchor is the first business started in the city of Ocean Morn. It was originally a house of pleasure, but over the centuries it has been a tavern, and a home for elderly sailors, a thieves guild, assassin's guild, fighter school, a temple of worship and many other uses have been found for the Black Anchor. Just recently as 20 years ago all the buildings around the Black Anchor have been torn down and replaced by new buildings. The Black Anchor itself has been turned into a student center. It is now known as Black Anchor University. Fighters, rangers, bards, thieves, assassins, priests and mages come to this university to study and train. Civilians also come her to study mathematics, history, music, archaeology, alchemy and to learn how to sail and work on ships. The Black Anchor gets its funding from merchants, adventurers and ex-adventurers who have graduated from the University. The teachers are all ex-adventurers, retired ship captains and sailors and sages. The Black Anchor , no matter what it was used for has stayed in the hands of the Ravenclaw family. The name has always stayed the same, no matter what it was used for. The student center has a large Black Anchor stationed outside and was placed there after the opening of a pleasure house centuries ago. It's function is to ward off aquatic undead from entering the city.
More to come.
Malibu Owl.