You are currently browsing the tag archive for the 'Maine Correctional Center' tag.
Miranda Hopkins initially told police she "blacked out" and awoke to find her 7-week-old son cold and beaten
BELFAST — A Troy woman convicted of manslaughter in the death of her infant son is arguing for a new trial.
WABI-TV reports that Miranda Hopkins wants DNA taken from her two autistic sons, who she's blamed for the January 2017 death of her infant son, Jaxson.
A subpoena has been issued to their father seeking his approval.
The Maine Supreme Judicial Court rejected an appeal of her 13-year prison sentence last year.
Hopkins initially told police she "blacked out" and awoke to find her 7-week-old son cold and beaten. She told police one of her two autistic sons may have caused the injuries. Jaxson's cause of death was listed as blunt force head injuries.
A court found Hopkins drank shots of liquor and smoked marijuana the night of Jaxson's death.
The next court date is in February.
I know that I complain a lot about life here at MCC and the fact of the matter is there is much to complain about. It does not take long for a host of issues to come flooding to the fore of my mind including things such as the piss-poor medical care and staff. The constant jerking of the inmate chain by CO's for their humor comes to mind as well. The thing is this: I really don't give a rats-ass myself about much that goes on around here.
It may come as a surprise that I am not a complainer by nature; I am not. What I have here, what I do here is bring the voice of the inmates (and others; including dirty laundry) to a blogging audience and presence. I am for good and bad, really nothing more than an ear. I listen to what is being said about campus. I listen to the inmates bitch and moan. I listen to the CO's piss and moan. I listen to everything I can possibly listen to then turn in into a short blog; hopefullly with a witty and cutting edge.
So here comes one little piece of listening; with comment of course!
The other day at chow; I overheard a few guys bitching about the prospect that they may get stripped searched everytime when leaving an industry job (in this case the wood shop) including strip searches before lunches. To say these men were less than happy campers is an understatement. The thing is: these men were inclined to bitch as opposed to act. One thing that is perfectly clear  to me is how much un-tapped power inmates have over the system. Too power to affect change here at MCC by the inmates is never used. It is not used because the Inmates (as I see it)are too god-damned busy using all their energy and resources eating their own. I am not a career criminal and am not fully aware of all the rules of "inmatehood;" but it seems to me that if the inmates turned their focus on the system rather than each other change would come howbeit slowly. Inmates here, and I suspect across our nation are so worried about the skinner or ripper, or the guy who cuts in line at chow; the guy who got the bigger piece; the guy who does't look right; the guy who doesn't shower everyday, they have no energy left or desire left to affect change. They would rather piss and moan just as I am doing now.
But, I have an idea though:
I think if the inmates stood up and said we don't want to be stripped search 2 or 3 times a day and walked off the job… Done…! FINISHED…! Things would change! If all the inmates walked out of all the industries jobs that cash cow would dry up over night. If all the inmates supported those in the industries by walking away from their jobs in the kitchen or pods things would change even if the inmates went hungry for a few days… I the fore mentioned, men walked away from the work crews? What if they walked away from the school syste? What if they just said in one big 600-700 man voice; "We are as mad as hell and we are not going to take it anymore?" What if they said this across the coreec tions nation?
In my opinion inmates need a loose-knit trade union, just like the CO's and other have. I think they need men chosen from amongst themselves to represent them, just like the CO' and others have. The inmates have the numbers, they could hve the voice too if they wanted it… They just have to stop eating their own long enough to see if they wanted to, change could come to MCC and to like institutions across the nation.
Let me make one thing perfectly clear, I am not advocating this position amongst the inmates (but I will write about it;) the inmates need to wake up and see this on their own…
The medical treatment program addresses addiction, provides inmates resources after their release
WINDHAM, Maine — A pilot program offered by the Maine Department of Corrections has been successful thus far in rehabilitating inmates with an opioid use disorder.
Under the MDOC's Medication Assisted Treatment (MAT) program, inmates with an opioid use disorder that are 90 days from their release date have the opportunity to choose a medication that will help them get off the drugs.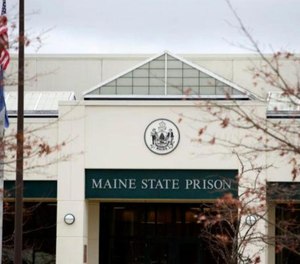 WGME reports that since the implementation of the MAT program in May, 60 inmates have enrolled and 40 have graduated. MDOC officials said 100% of the inmates who have graduated from the MAT program are actively participating in drug treatment after their release.
"This is no different that treating a diabetic or a patient with a chronic illness that needs treatment," Maine DOC Deputy Commissioner Ryan Thornell told WGME. "There's no reason we should not provide a treatment that we know, evidence tells us, works."
Right now, the pilot costs $35,000 a month to run at four out of the DOC's six facilities, according to WGME. Thornell is hopeful that the program will be expanded to two more state facilities by 2020.
"That's going to take several million dollars to expand like that but this is a priority for the state of Maine," Thronell told WGME. "I think we're going to have large support to make that expansion when the time is right."
There are three things I find so sad here at Maine Correctional Center (M.C.C.) I thought I would share them with with you. First, I find it so sad when an inmate has resolved himself to wait till his Release to receive proper medical care! That in my mind is simply tragic. I over heard some inmate talking about some liver issue that the medical staff was saying: Booze, Booze, Booze was the cause (when he first arrived:) testing six months later same issue, but no Booze to blame it on; the inmate try's to get medical to give meds without Tylenol (he takes 90,000mg a month.) At his 1 year health review (at 17 months.) The doctor asked the inmate (why aren't you on straight blah, blah," The inmate complains about his repeated attempts to get things changed. He tells the doctor he'll just wait till he gets out to get things corrected (his outside doctors did not give him meds with Tylenol.) The inmate has Two years to serve, he leaves the room the doctor does not change his meds. SO SAD…..
Secondly, the telephone… I see the telephone as the greatest source of conflict, stress, and strife to see inmates pleading w/ spouses, way ward girl friend is awful… Inmates so want to have some kind of normalcy in controlling events outside the walls. They can't, and it tears them up… SO SAD… To bad they did not have privacy. They must exposed their frustrations to the world (Dorm) SO SAD…
Lastly, it is so sad for me to see the "Tough Guys," "The guys who do time; the muscle bound career criminals who prey on the weak & elderly around the dorms hanging out day in and day out at the cages, swinging of CO's nuts. Yep, it seems the toughest, the biggest, baddest boys are the real  junior CO's…. SO SAD…..
Bob Wire
"This is the day that the Lord hath made; let us be glad and rejoice in it." Well actually it is the day that the commissioner of the DOC is supposed to be at Maine Correctional Center (MCC) is shaking in their britches… Why all the fear and trembling amongst the staff you ask? Well it seems his holiness the "Commissioner of Ponte" has been wielding his ax at the State prison like he has been farming in South America; using the old Brazilian Jungle slash and burn technique. Yes, it is true, his holiness Ponte axed nine people according to news reports and that has people here at MCC feeling less than secure (to say the least…)
The funny thing is that here at MCC the inmate population has been saying the axe was going to fly for months and three MCC organizations conducted an unofficial poll and came up with their picks for the "Heads Will Roll" axing.
The three groups are the Windham National Association Against Cruelty to Prisoners (WNAACP,) the Club the Easter Seals Foundation (CESF) and Gay Maine (the MCC Chapter.) This is how the polling fell out. At the top of the list was that CO who likes to pass out all the extra food to inmates (as the inmates; CAW, CAW.) According to their press release the WNAACP said if that CO does not know how potential dangerous (Thru the spreading of disease) it is to have 20, 30, or 40 inmates with nasty filthy hands dipping in buckets of food and then passing it out, he does not deserve to be employed. Next on the list was quiet a surprise to many people. The second chosen to be canned was the "Red Headed Dorm Dad" because (and I quote :) "He has lied to the inmates so many times that any capital he had to spend on credibility was gone years ago…"
That's it, the top two picked by the people who pick people here at MCC… There was one individual who just squeezed out of the "big two" and that was someone named Henry (Quoting once again :) "he's useless…"
Well that it from ole' Bob Wire for now… Stay tuned, because this story is not going away anytime soon….
Bob Wire
As an amateur writer and storyteller I often start my writings with a cute, humorous or even dramatic beginning in the hopes it might catch the readers attention. This is commonly referred to as a "hook". As an inmate at the Maine Correctional Center (MCC) in Windham, I will skip the fucking hook and get right to the point. The point is: that, in this day and age, inmates at MCC are regularly and openly abused! That's right, I said abused.
On any given day in which the waters pour down from the heavens in buckets, inmates often have to choose between meals, medication, recreation and a host of other things and a "good-old fashion" soaking.
You see, inmates at MCC are not allowed any protective rain gear (not even an altered trash bag). This fact is not likely known by the general public (who wouldn't give a shit anyway), but it is certainly known by the State of Maine Department of Corrections (DOC). Also not well known is this: the vast majority of inmates (700 or so) have to move from building to building for chow, meds, dental, rec, visits and more. In the case of meds inmates often have to stand in line outside in the driving rain. To make matters worse, inmates are not allowed to run, but must walk. HELLO! IT'S 2010 FOLKS!
It is simply not acceptable that in this day and age that even "low-life" criminals can be abused this way; and though most inmates have less than 600-800 feet between buildings, they can be outside a dozen or more times a day.
All across our nation people are in places like this (prison) for abuse of others, children, adults and the elderly.
Here at MCC, abuse is State Sanctioned and has been for years. No one should have to choose between a meal or getting drenched with no way to dry one's clothes. No one should have to choose between getting their meds and standing in a  god-damned line in the driving rain or fucking snow storm.
Let me end with this: if this fucking place were a nursing home and the patients were treated like the inmates here are, the place would be shut down by the State in a heart-beat and the operators would be sitting in prison for abuse! It is a good thing for the State that this place is just filled with "low-life" criminals.
– Bob-Wire
"When people make the choice to attend an Inipi Ceremony, they must be willing to suffer and be prepared to give all of their strength, prayers, and songs to the Creator. It is the only way they can expect to receive a blessing and benefit from the experience. It is said by the Old Ones that the purer a man becomes, the closer to the Creator he is. This is one of the first rules taught to those who choose to walk the Red Road, and it is also the first basic tenet of the Inipi Ceremony. It is the starting point on the spiritual trail, a way of life for those who choose it… or if the spirit chooses you."
– Erwin Bartlett, "Sweating in Perspective"
~
We've printed articles before on the sweat lodge ceremony, as practiced once a year by the Four Winds Native-American Spirituality Circle. I haven't read any of them, myself. Of course, I've seen the picture taken by Sergeant Farin of the red-tail hawk which perched on the sweat lodge last year, and I've talked to practitioners who've participated in previous sweats; this years Inipi (the Lakota word for the ritual) was my first. As my release date is set to spring time next year, unless fortune dictates otherwise, this was also my last sweat here at M.C.C. Windham.
I know that many misconceptions surround the practice of the Inipi, or sweat lodge, as practiced here an elsewhere, some of which I, admittedly, carried with me previous to the October sweat. Hopefully, in this brief article, I can share some of my own education – a mental, physical and spiritual education – with you.
Traditionally, four members of Four Winds are chosen to assist in preparing the lodge structure, in the yard adjoining A-Pod's rec. yard for the sweat ceremony. For this years sweat, the four were chosen on the basis of time remaining. Others would have the opportunity at future sweats, or had already had the honor in previous years. Falling into the former category, I had the honor of participating in this year's preparation. We gathered together on the day prior to the sweat, passing through M.P.U to access the yard where the lodge skeleton rests.
"First, you identify the principle, and then you practice it. Gradually, you understand the principle, that is, you become one with it. When you become one with it, it responds to your will. If anything matters, everything matters." – Rolling Thunder
Sweats are not unique to Native-American Spirituality. Sauna and sweat lodges are, and historically have been, practiced all over the world – Scandinavia, Russia, Japan, the Middle East, Africa, Ireland, as well as in the Americas. On a physical, more obvious level, sweating rids the body of wastes, but at a more powerful, rapid pace. In a culture of pollution and toxic consumption with not much exercise and far too much time indoors, a sweat bath unplugs deeply clogged pours and re-establishes the natural detoxifying flow of perspiration. The kidneys benefit enormously, with heavy metal excretion (removing from the body such toxic metals as copper, lead, zinc and mercury) happening in fifteen minutes as opposed to what would take a full twenty-four hours under normal conditions. Saunas are actually recommended now as a supplement to kidney dialysis. Also removed are excessive salts (a cause of mild hypotension) and urea (a metabolic bi-product which can cause a hung-over feeling) and lactic acid (causes stiff muscles and general fatigue). The sweat increases blood flow to the skin, opens clogged respiratory passages and promotes a general detox of our cells and vital organs; we are 75% water, right?
"Stone is to earth, as flesh is to bone."

– Cree Adage
In previous sweats at M.C.C. Windham, the primary Lodge-Keeper has been "Buck", a friend of Four Winds for many years. However, due to a recent death in his family, tradition dictated the Buck (also a pipe-carrier) put away his pipe for a year and remove himself from officiating at sweats for that period. In his place, acting as the primary Lodge-Keeper he brought a volunteer from the Maliseet Nation of New Brunswick, "Diamond" Nichols. Buck, a Passamaquoddy was still there to assist with the preparation of the lodge and with him came his apprentice, Newell, also Passamaquoddy. In addition we had the assistance of a fourth Native-American Spirituality volunteer, Michael Fralich, who practices in the Lakota tradition and runs his own lodge in New Glouster; Michael volunteers as a teacher at Four Winds once a month.
The naked lodge structure itself (built originally under Buck's direction) is constructed of 16 wooden branches.
"What sort of branches are these," I asked Buck. "Or, does it matter?"
"Everything matters." Buck countered. "There are 16 poles. That's eight species of wood, joined in pairs of eight, and joined at the peak as one."
"In the sacred hoop we will multiply. You will notice that everything the Indian does is in a circle. Everything that they do is the power from the sacred hoop, but you see today that this house is not in a circle. It is a square. It is not the way we should live. The Great Spirit assigned us a certain religion and the power won't work in anything but circles. Everything now is too square."

– Black Elk
We covered the structure with blankets, then blue tarps. We left an opening in the tarp, facing to the east. Six or seven feet from the door way, at Diamond's direction, we began building the fire pit, which he referred to as "the alter". He explained that he'd brought the rocks we would use from a gravel pit – lava rock, as he preferred. (An untested rock, a river rock for example, could actually crack or explode in the intense heat). He called the stones "Grandfathers" and "Grandmothers"
"They have been in the Earth for so long." He explained.
Diamond laid down the foundation for the alter with four stones, one for each direction but also for each of Maine's four tribal nations: the Passamaquoddy, the Maliseet, the Penobscot, and the Micmac. Before laying the stones in place, he held each one up to the sky and prayed with each while facing a different direction, beginning in the East. After laying down the stones, we placed two logs of firewood, end to end, on the south and north side of the alter. In the space between we placed a generous amount of birch bark. Atop this we placed the rest of the lava stones, surrounding and covering those with, surrounding and covering these with more wood and kindling. A final prayer was said and preparation was complete.
Diamond described the lodge as a womb, the path between the alter and the lodge as the umbilical cord. Of course, the lodge is circular and its low door, while preventing heat from escaping, also necessitates crawling to get inside, a position of supplicant humility.
"Much like a fetus in the womb, participants can be equally vulnerable to negative influences during sweat."

– Grizzly Bear Lake
Like the womb, the lodge is dark, warm, wet, secure and nurturing. Much like maintaining a healthy womb is necessary for a healthy fetus, such consideration is similar regarding what enters the lodge. Participants are encouraged to fast before participating, a pre-cleansing or detoxification if you will. Participants are likewise instructed to refrain from intoxicants, any form of sexual activity, to practice positive mindfulness, and to set aside negativity as a whole. Good intent is of extreme importance. Participants are encouraged to practice an honest self-examination and to voluntarily refrain from entering the lodge if they don't feel ready – emotionally, spiritually, or physically. If all were 100% pure, we wouldn't need purification, but an attempt is made to keep out the major, more obvious negativities, which can and will infect the very mood of the ritual. The lodge keeper has the traditional right to deny anyone entrance to the sweat, without explanation.
"The place where crying begins…"

– From an Arapaho Ghost-Dance song about the Inipi
On the morning of the sweat, we all passed through M.P.U. and back into the yard where the lodge stood. Quite a crowd had already assembled there on this overcast, cool morning, and it took me a moment to recognize Diamond as he spoke with petitioners, one at a time. Many of the participants had brought medicine tools with them (prayer feathers, medicine bags, blankets) for Diamond to bless. Extra wood had been brought earlier by Michael Fralich; a fire was blazing.
After stripping down to our shorts we spoke with someone on-site from medical upon our arrival and signed consent forms. Some of us were dissuaded from actually entering the lodge itself due to medical conditions, usually involving the heart. However, as it was explained to us, entering the actual lodge was not necessary to consider oneself a participant; the ritual was the event itself. Long before entering the lodge, I could feel it – the good energy abounding. Standing near the fire were close friends who I hadn't even known a year ago. Now they were brothers, and you could feel the brotherhood.
It's little wonder that many arms of the men's movement have turned to Native-American practices as an example. As men, there comes a point in our lives where we are expected to become emotionally isolated. We become wage-earners and soldiers and leaders or followers and our isolation on any other than a cursory level deepens and deepens. Men don't share. Men are drones, worker bees, and if we fail at this culturally ingrained mission we drink or drug or self-annihilate. There's a healing energy in the spiritual practices here at M.C.C. where men come together in fellowship. What a shame that when we leave here, so many of us have to leave the fellowship behind as well. Perhaps it's sadder that we had to come here to find it in the first place. So many of us leave here and return to manly isolation, and it's no wonder that so many of us return. When you aren't a part of a fellowship, I suppose it's safer to laugh at it.
"The internalization of a different cognitive system always began by drawing the initiate's total attention to the realization that we are all beings on our way to dying."

– Carlos Casteneda
Diamond explained what would happen in the actual sweat. He told us that there would be four rounds, each lasting fifteen minutes and each with a separate purpose. He urged us to listen to our bodies and to leave if we needed to. For each round five rocks would be used: one for each direction and a fifth for ourselves. The rocks and the steam, he said, would carry our prayers. Turning, pausing to face each direction, he entered the lodge. We all followed, until the lodge was packed to capacity. Behind us came the first five rocks, carried through the entrance from the outside via pitchfork.
During the first round, we were told to offer prayers for anyone, anything. We went around the circle, as Diamond splashed water on the sweat-hot rocks, each splash eliciting another wild hiss, and increasing the cloud of steam in the lodge. One after another, from left to right (east to west) we voiced our prayers. We prayed for each other, for families, for guards and for the dead. It was beautiful and powerful and book-ended by Diamond chanting in the native tongue, to connect, he explained, with his ancestors.
The lodge was uncomfortably cramped, but after the first round, no one left for a break. More rocks came in and deer antlers were used to arrange them. During this round, we prayed for womankind. Women gave birth to us, were our nurturers, our daughters, our sister, our girlfriends or wives, often times our victims. Unlike the first round, we prayed silently this time. Like the first round it was powerful, but hotter and deeper. I heard more than one man weeping softly, missing someone, mourning something. This round was personally touching to me because of the powerful women in my own life: my oldest daughter who has always guarded my coffin, my adopted mother who always loved me as her own, my biological mother, who died before I could reach her.
Following that round, a few of the participants exited, some returned, some decided to practice outside. During this round, we were told to pray for victims of abuse and for victims; we've all played both roles at times in our lives, haven't we? At this point Newell produced a drum and a flute was brought in for one of us. This round, with five new stones, with more hissing, splashing steam was the hottest yet. At times I wondered how I could breathe such a thick, wet air, but I stayed and prayed. Again, I could hear tears and pain leaving bodies as easily as the perspiration. It was a purge, cleansing and purifying.
The final round left us with fewer participants within, some choosing to finish the ritual outside. This time we prayed for our own forgiveness, for self-forgiveness, and celebrated ourselves with chanting and song. We sang through the intense heat and the darkness, enveloped by a hot cloud we were unable to see.
It was beautiful. Cherry plush.
"An unborn baby doesn't leave the womb when it gets too hot. Neither do I."

– Diamond Nichols
When Diamond ended the sweat, he remained inside to pray, to finish the ritual. A handful of us remained with him. "When you leave here," he said, "Hug your brothers." Having remained in the lodge for the duration of the sweat, final exiting did indeed feel like rebirth. We'd sweated or cried or sang or prayed out of ourselves what felt like a heavy amount of excess baggage. The cool of the outdoors no longer felt biting, but refreshing. I was greeted with hugs around the fire and circulated to shake hands, trade words or blessings with everyone there, for this truly had been an experience on two levels – individual and group. Not only did I feel cleansed as an individual, but I sensed that the group itself, which (like all groups) had had some recent internal problems, had likewise been cleansed.
"We either enter heaven arm in arm, or not at all."

– Mother Theresa
Some of us dressed immediately, others waited, enjoying the air, the natural euphoria, while food was served. We each received pieces of cedar from the floor of the lodge, to add to medicine bags or to press between pages of a book.
When I asked one of my fellow participants what he thought, he aptly replied, "Now isn't the time for thinking." Similarly, it's difficult to find words to adequately describe the beauty of this experience. A prison experience, no less. Who'd a thunk it? Quite a few interesting moments happened for individuals during the sweat. Even if I chose to relate them (which I wouldn't) the words would doubtlessly fail there, as well.
In closing, I would encourage you, dear reader, to find a spiritual path of your own, if not the one I've tried to describe, one of your own choosing. Mother Theresa once said that the greatest plague facing the world today was loneliness. Spiritual fellowship, especially in a ritual as intense as the sweat, is most definitely a cure.
"The day will come when the children of the white man will begin to dress like Indians, when they will begin to wear long hair, beads and headbands. That will be the generation from which would come the first true non-Indian friends."

– Hopi prophecy
Aho.
I think it was Chesterton who said he "never met a comma he could trust." I say: "If you can't write a comprehensive tome, peace-meal the shit out of it." I have decided that because I can't come up with a one-theme bitch. I would just write random thoughts about life here at MCC in general and things that irk, annoy and piss me off in particular. Like life itself, there is no particular Rhyme or Reason to the ordering or level of annoyance here in express; just random pissing & moaning.
1) The old bastard who lives in my room and feels the need to chew fucking hard candy at six in the morning! Really? He has to chew hard candy at six? Personally I would like to strangle him to death, but that could be perceived as a threat from me should it be found out that my name is not really Bob Wire! So, the best I can hope for is that he dies, yes dies! Preferably by choking to death! Which brings me to my next Bitch.
2) This is a bigger bitch than my first bitch and the bitch is this: that this facility has classes to help inmates relearn how to live outside the prison in the real world. Help inmates to live in the real world? Is anyone seeing what I see? The system would not have to teach inmates how to live on the outside, if they did not (by cruel intention) strip inmates of any sense of normalcy of outside life. Ok?! People have to be locked up (really?)! Why the fuck can't the prison system work as society works but just separate from the outside? The fact is MCC uses Techniques & Designs that intentionally strip inmates of every sense of normal life, only to train them over so they won't fail when they are released. They will fail or have often failed because the system really, really, really trains them to Fail.
3) The last bitch is really a philosophical query. The query is what is the goal or mission statement of a correction center? What does corrections mean? What is to be corrected? Behavior? Help inmates learn to do things different? Teach them not to get caught again? The reader of this last bitch may be thinking Bob Wire ( me) has lost his nut, it is simple really. Help people change!!! On the surface, the helping inmates change makes sense, but not at MCC… see, at MCC there are plenty of programs IOP, CRA, AA/NA, thinking for a change. The problem is that only 20% of the inmates or so are chosen for programs, and by inference chosen to succeed. Stay with me here… there are mass numbers of people who come & go without ever touching a program.
Does that mean that the DOC & MCC don't want to "correct" some inmates? Why do some persons here on sex offences get the "nationally renowned treatment program," but not others? Does MCC want to correct some & not others? Why doesn't every inmate here on drug charges get drug correction? Why doesn't the arsonist get a fire correction program? Let me tell you why!! The reason is this:
The DOC & MCC do not give a shit about correcting inmates, for to do so would help reduce the population, it would further reduce Federal Funding on & on and on. The only reason MCC has programs is to give someone a job, get state & federal funding, & provide the public with the "illusion" that they give two shits about the inmates.
Bob Wire
MDOC# not provided
Being that I seem always to be on the market for a future ex-Mrs. Wire, I thought I would share with the world hte contents of a letter. This letter would be the letter I would love to send to the Mrs., show she could fuckin' understand that I have nothing to worry about because "I have a place to live and three meals a day"! Hello!
Dear Barb –
I must admit I was a bit taken back by that six-page scream fest you called a letter.  I am so fucking sorry that I did not understand the extent of the misery that is your life in the free world.
Upon considerable reflection I was out-of-fucking place to suggest that you have a lot of positive things happening in your life!  I should have known that your high-paying job could not be close to as rewarding as a job here, for sixty cents an hour.  What was I ever thinking when I suggested you had a pretty good car?  You are right; walking in the driving rain or snow without weather gear has to be better than driving.  Stupid me!  Again, I had no fucking clue our nice little apartment is so bad now. Dorm living with smelly old men has to be so much better.
You know, it must be awful to have all that money to blow on drugs, booze & smokes, whenever you want.  I never should have complained about the meds I get even though they don't come close to touching my pain. It has to be a struggle for you to be able to order out food night after night.  You are right; I should be happy to pay up to 16hrs of my pay to get a decent meal from Commissary.
Well, Babe, I should end it here so I can lock my self down so some ass can count me.  It must be difficult for you to self-impose when you come & go!
– Love, Bob (the Husband you no longer want anything to do with)
– Bob Wire
Dear viewers,
None of the contributors to this blog write us for the purpose of ending up on the blog.  Although in the beginning (and next year the Political Prisoners Blog will be ten years old) we solicited and posted, anonymously, things written specifically for the blog, that isn't necessarily so for all of our current inmate contributors.
Having had relationships with the current roster for over at least three years minimum, most of the entries that you'll view these days are excerpts taken from personal correspondence between the inmates and the members of the project.  We let everyone know, early on, that excerpts of their letters to us may be used in the blog; far more remains un-posted.  Convicts in Maine, of course, have no way of viewing the blog, or of seeing responses posted to their entries, unless we forward them on.
Recently, Arline Lawless whose content has been featured in blog since January of 2016 was written up for posting to "social media," referring to a Maine Department of Corrections ban on the same.  She was initially looking at a loss of earned good time, although presently she faces eight days of room restriction.
Unfortunately, until this issue is resolved you'll be seeing no more contributions from Arline Lawless.
Sincerely,
The Holistic Recovery Project.
Write to Arline via:
M.C.C. – Arline Lawless – MDOC #60057
17 Mallison Falls Road – Windham, Maine 04062