You are currently browsing the tag archive for the 'Maine Department of Corrections' tag.
The Maine legislature's Judiciary Committee has scheduled a work session on eight bills on July 15 beginning at 9 am. You can listen and/or watch this session through links from the committee page at http://legislature.maine.gov/committee/#Committees/JUD  This is also where you can find the more complete schedule for this joint committee.
We have been involved with two of these bills:
LD 302 An Act To Amend the Laws Governing Post-conviction Review in Order To Facilitate the Fair Hearing of All Evidence in Each Case Involving a Claim of Innocence. This bill extends the time for filing and requires that a petition for post-conviction review claiming actual innocence receive at least one evidentiary hearing in which the petitioner may submit new evidence and evidence submitted in prior proceedings on the same matter.
LD 1061 An Act To Establish a Fund To Compensate Unjustly Incarcerated Persons.
For each bill, the LD number is linked to legislative information about the bill. Including text. MPAC has already testified on these bills and you can see our testimony by following the link then looking at Committee Info.  If you wish to have input, you can write to the chairs of the Committee: Senator Carpenter, Michael.Carpenter@Legislature.Maine.gov and Representative Bailey, Donna.Bailey@Legislature.Maine.gov
Yours in Love and Service,
peter
Peter Lehman
Legislative Coordinator
Maine Prisoner Advocacy Coalition
Thomaston, Maine
(207) 542-1496
Committed to ethical, positive, and humane changes in Maine's prison system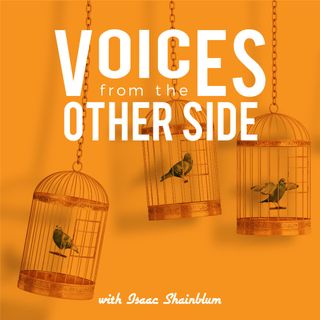 For information on hot topics in incarcerations and recovery, please visit
Voices from the Other Side.
Thank you!
Isaac
host/ producer
 Sometimes I generalize, packing all staffers here at (MCC) in the same sardine can… Not fair, I know that… I find some staffers (including C.O.'s) very professional and pleasant! I thought I should note that fact. Even though they be of the P&P persuasion I would not chum with them or hold long conversations with them, but I spare them from my "wish they would die"


---

Concerning my "wish they would die" list, I want to express in no uncertain terms, my list is not a bad thing, I am wishing that certain individuals have a chance to meet whatever God they serve (and soon) and for the unbeliever(s) on my list it is simply over, no more knowledge, just like there was no knowledge before life. Hey look at it this way if your on my WTWD list, you were likely a shit-bag to me, yet I wish the most for your visit to the afterlife… [I do not have a WTWD list (or do I?)]


---

What causes that little old man with the cane from dorm 5 or 6 nose too run in such long and gooey strains? And why does he wipe it on his jean, walls, railings food serving station?


---

Why does that one server in the chow hall always put the oatmeal in the center slot of the food tray? Does he not know that the God-damned oatmeal goes in the FRONT LEFT (circular) SLOT???


---

I think the kitchen staff sometimes freezes the fresh fruit? One is never to freeze one's fresh fruit, because if one does, he winds up with the nasty, wilted, squished fruit we often get.


---

The Holy Roman (Catholic) Church declared years ago that the faithful no longer have to eat fish every Friday. If our meal planners happen to be Catholic, could some one pass along the above message to them? If the meal planners happen to be Jewish, perhaps the every Friday fish fest is payback for the Spanish Inquisition.
Bob Wire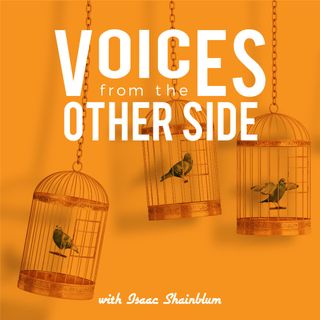 For information on hot topics in incarcerations and recovery, please visit
Voices from the Other Side.
Thank you!
Isaac
host/ producer
Contact Arline via:
Maine Correctional Center – Arline Lawless – MDOC #60057
17 Mallison Falls Road – Windham, Maine 04062
MSP certainly denies healthcare to their inmates there. Kenny has a partially torn ACL and meniscus from slipping coming out of the shower. This was seen and documented by the CO in his block. This happened last April 2019. They have told him now in March of 2020 that they will allow him to have PT, but because he is 44 they will not give him surgery. He now lives in pain constantly. They are literally denying him medical coverage.
Amber
Dear Mainers who care,

SEveral times throughout this legislative session issues regarding the lack of health care for inmates have been raised. Examples include – substance use disorder treatment, hepatitis C treatment, and women's reproductive health care.

It is clear the federal government's exclusion of inmates from medicaid and medicare health coverage means that prisons and jails are not providing proper health care coverage.

We need to lobby our congressional representatives to repeal this exclusion.

Doug Dunbar has found this organization which is working toward that end.

NACO‑NSA JOINT TASK FORCE REPORT

ADDRESSING THE FEDERAL MEDICAID INMATE EXCLUSION POLICY

Please sign up and sign on.

Jan

—

Be strong, be fearless, be beautiful. And believe that anything is possible when you have the right people there to support you.

– Misty Copeland(dancer)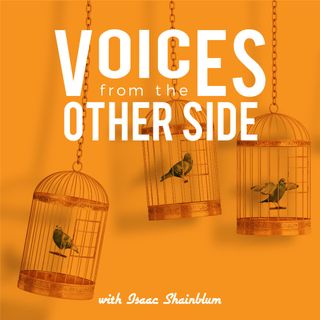 For information on hot topics in incarcerations and recovery, please visit
Voices from the Other Side.
Thank you!
Isaac
host/ producer
According to the Maine Bail Code, bail is set to "reasonably" ensure the appearance of a criminal defendant, ensure the integrity of the judicial process and ensure the safety of other people in the community.
Nowhere in that stated purpose and intent does it say anything about creating a system where those who can afford to post bail are released back into the community, while those unable to pay must stay in jail — complicating their lives and costing taxpayers money.
But too often with the use of cash bail, that can be the result.
"Money bail is one of the most broken parts of our legal system. It lets the size of a person's wallet determine whether a legally innocent person accused of a crime can return home or will remain locked up in jail while awaiting their day in court," Rep. Rachel Talbot Ross testified about a bail reform bill she has introduced. "This unfair and unjust system punishes those without money or resources even before they have had a chance to defend themselves.
There is a strong argument here about fairness and equality under the law. And in a state where jails are overcrowded and between 60 and 80 percent of jail inmates are being held awaiting court dates, there is also a fiscal argument to be made in the debate about cash bail.
Maine needs to find ways to decrease the number of people who languish in jail before their trials, while still working to reasonably ensure defendants show up to court and that the safety of others in the community isn't compromised. Reforming the use of cash bail can be one piece in a very complicated puzzle.
Last year, Ross, a Democrat from Portland, introduced a sweeping bail reform bill, L.D. 1421, that was eventually carried over to the current legislative session. Since then, the bill has been paired back significantly. The amended version would eliminate cash bail for most Class E crimes — the bottom rung of Maine's criminal code, which includes offenses such as driving without a license and theft. Importantly, this bill would keep cash bail for crimes related to sexual assault and domestic violence.
The amended bill would also limit some of the factors considered or conditions attached in the bail process, while requiring that other factors, such as the defendant's mental needs, to be considered.
Meagan Sway, the Maine ACLU's Policy Counsel, told the BDN that the original bill was "very ambitious" and described the amended version as a "small, incremental step."
The importance of incrementalism cannot be overstated. Maine does not need to replicate the experience of other states, such as New York, where larger cash bail reforms have drawn backlash.
The cash bail reform proposed in the amended version of L.D. 1421 is modest — not just in comparison to the original bill, but in comparison to the overall changes needed in our criminal justice system.
"Ultimately, it is hard to imagine a more balanced form of legislation," Andrew Robinson, the District Attorney for Androscoggin, Franklin and Oxford counties, told the Judiciary Committee. "It is narrowly tailored to address low level offenses and does not attempt to enact the broad sweeping bail reform legislation that is currently causing complications in other states."
Robinson stressed he was speaking for himself, and not on behalf of other prosecutors. He told the BDN that many of the other elected district attorneys he has spoken to are in "philosophical agreement" with the current version of the legislation — though some questions remain.
For example, Penobscot County District Attorney Marianne Lynch said she is "mostly in support" of the idea of removing cash bail for most Class E crimes, with some exceptions. But she does have technical concerns.
"For example if someone fails to report to court, there should be some cash bail set to as a means of getting those people in court," Lynch said in an email to the BDN. "It is technical and there could be a carve out for this particular charge."
Cumberland County Sheriff Kevin Joyce also told the BDN that he has some specific concerns about Talbot Ross' amended bill, but expressed general support and said the bill is "moving in the right direction."
Joyce said that the criminal justice system is "ripe for, really, a deep look at how we're doing things," while cautioning that the pendulum should not swing completely to the side of reform.
The modest approach to cash bail reform, which is slated for a legislative work session on Tuesday in Augusta, offers an incremental step forward. There may be a few more details to work out, but it's ultimately a step that legislators should take.
~
[Rage: it is hard believing that you're treated innocent until proven guilty when you're locked up with a high bail. I recall saying to another inmate prior to going before the judge years ago: 
"This is how it feels to be presumed innocent?"
However, politicians won't do anything to change things unless they can make money from it; don't be shocked. This is present-day USAmerica; it's all about the yen. – Rage.]
M.C.C. never ceases to amaze me, I found out that this afternoon they closed the rec yard for the men in minimum custody. The source stated that they couldn't go outside because there was no staff to watch the yard. What the Fuck? Those inmates are minimum custody because they have proven them selves worth of it. The other minimum custody facilities in Maine (Charleston and Bolduc.) don't have fences! With that said why should the minimum custody inmates at MCC be treated differently? It's down right degrading to these inmates to be treated in such a fashion, compared to their fellow minimum inmates at other facilities.
Mr. Commissioner and Mr. Superintendent, just because were a couple incidents in the rec yard in 15 years and one being recently (which would have been avoided if the officer on duty would have done their job properly,) regardless of the fact, minimum inmates should be allowed to roam the rec yard with out supervision. My opinion, Mr. Commissioner, is do not allow classification to under-classify individuals with violent tendencies; just to move them out of the pods in a timely manner. (Something I've heard you have allowed.)
Sincerely,
Mr. Bob Hopeful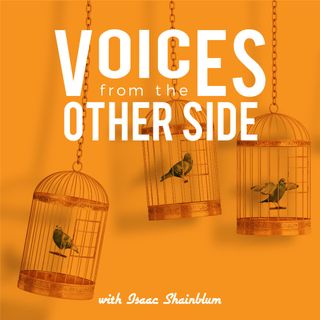 For information on hot topics in incarcerations and recovery, please visit
Voices from the Other Side.
Thank you!
Isaac
host/ producer