You are currently browsing the tag archive for the 'Maine Department of Corrections' tag.
A new district attorney is changing the way crimes are prosecuted in the Midcoast. First term District Attorney Natasha Irving campaigned on a restorative justice platform in 2018. This month, she began implementing that progressive form of justice. The concept dates as far back as Native Americans, but is relatively new in criminal prosecution. In her campaign, Irving promised to seek restorative justice in all but the most violent crimes.
Restorative justice applies law through repairing harm the criminal behavior caused; and victims participate in cases' resolution. In bringing the restorative justice philosophy to Maine Prosecutorial District No. 6 (Knox, Lincoln, Sagadahoc and Waldo counties), Irving's goal was to spend less time on non-violent offenders and more on violent offenses such as domestic and sexual abuse.
Shoplifting is an example of how Irving's application of restorative justice works. A defendant charged with shoplifting may have to pay restitution, perform community service and possibly complete high school or receive a GED (general education diploma). In restorative justice, the victim may be the community or a person. The defendant is held accountable in a way that makes the victim whole, and will likely prevent recidivism, according to Irving and restorativejustice.org
"The restorative justice model has a more satisfying result for everyone," Irving said. "In the shoplifting resolution, 100% restitution is paid which is not always the case in the traditional system which involves a jail time, fine or restitution. In many cases, 10 years later, restitution hasn't been paid. What we want is more power in the victims' hands."
Irving also believes jail time isn't a good resolution for the defendant or community. As a lawyer in Waldoboro, she defended clients throughout the Midcoast. Often times, her clients would become repeat offenders or enter into a new class of crimes. "I'd watch it happen over and over. A client would go to jail and come out a better criminal. All jail time did was make them a better forger, make contact with a new drug dealer or learn how to hide urine tests," Irving said.
As DA, she points out there is another benefit restorative justice provides the public. It allows her office and law enforcement more time to investigate domestic violence and sexual assault cases. Irving said statistics show nearly two out of three domestic violent or sexual abuse cases fail because the victim decides against cooperating. Irving wants law enforcement to spend more time investigating violent crimes to build more solid cases if a victim ultimately decides not to cooperate.
Irving believes these crimes need more attention because they often result in more violent crimes. She described a generation of kids growing up in toxic households with sexual abuse, having a detrimental impact on their present and future lives. "Domestic violence is the No. 1 evil in our community today. Children live through these problems and commit crimes as adults from growing up in this hell. My belief is looking at community treatment for drug cases and building stronger cases for domestic violence and doing more to hold people accountable for domestic and sexual assault."
Irving was also drawn to restorative justice by witnessing a community-based program in Waldo County. Restorative Justice Project of the Midcoast was formed in 2005. It provides restorative conferences for adults and juveniles offenders. The project's focus is on offender accountability coupled with how an offense affects the lives of victims and the community. The project has a firm base in Waldo County and an emerging one in Lincoln, Knox and Sagadahoc. Her first year as DA has been about implementing restorative justice in the four county offices and throughout the Midcoast law enforcement agencies. In year two, Irving is looking toward expanding her programs.
"There has been a lot of reform and updating policies. We've made tremendous strides in putting fewer people in jail for drug offenses. This year will be more of a transitional year," she said. "The focus is reallocating time focusing on prosecuting criminal violence. All I can say is there is still more to do."
As DA, Irving wants to put less emphasis on prosecuting underage smoking and drinking. Her policy is only to prosecute cases which endanger public health. As a teenager, she remembered law enforcement showing up and breaking up teen drinking parties and informing parents. She sees this as better than arresting youths for poor judgement.
"Only in the most exceptional cases where a teen gets behind the wheel impaired will a prosecution takes place. Charging a large group of teens doesn't make sense especially if a problem occurs. We want them to call for help without fearing being arrested," she said.
In November 2018, Irving's victory was a bit of an upset. District Attorney Jonathan Liberman was appointed by Gov. LePage in 2016 to fill an unexpired term. Republican Geoffrey Rushlau had served almost six terms before becoming a district court judge. Irving became the first woman Midcoast DA and the fourth statewide. As a Democrat, she also broke the GOP's hold on the position. Despite being a progressive Democrat, Irving has received criticism on a recent arrest of an ICE (Immigration and Customs Enforcement) detainee. A news report of the arrest of Adekunle O. Adeyanju was placed on Irving's DA Facebook page. The post received criticism based on the defendant's race, and Irving's former campaign manager removed it, according to Irving. But Irving ignored the criticism and requested to re-post it.
"This guy is a person of color and I'm a supporter of equal rights and understand our state's and nation's history," she said. "But I wanted to re-post it because since its been up there more women have come forward. The defendant just happens to be a person of color and this is a very serious crime."
Earlier in her term, her position on drunk driving brought criticism from the Mothers Against Drunk Driving president. Irving proposed a policy change for deferred dispositions for first-time operating under the influence. Part of Irving's proposal was requiring an intoxilock device. "I think it was more of a misunderstanding what I was trying for was more public safety not less," she said. "Only the Secretary of State can require use of an intoxilock. So it's really out of the hands of a DA. I was just hoping for some common sense legislation."
As her term approaches its midpoint this year, Irving is trying convince all four county commissioner boards to fund a grant writer. She said the U.S. Department of Justice has numerous grant opportunities which could expand public safety programs and expand growing restorative justice resources in the district.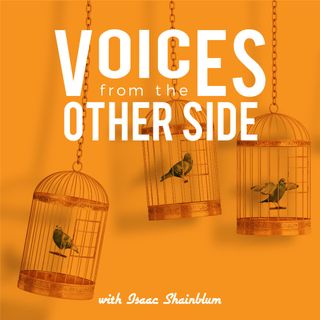 For information on hot topics in incarcerations and recovery, please visit
Voices from the Other Side.
Thank you!
Isaac
host/ producer
Maine Correctional Center is more dysfunction functional then a quadriplegic's body, and almost as useless. Recently M.C.C. went through accreditation audit, The result aren't in yet but I'm sure they will pass. Whats fucked up about it is the "leadership" here at M.C.C. was so worried about dust, dirt, and waxed flours that he missed the fact there are bricks with missing mortar and sever cracks lining the top of Dorm 6. Now if that wasn't noticed by the so-called inspectors they must have has Stevie fucking wonder doing the inspections.
The "Leadership" at M.C.C. have had three long years to get this facility into shape, all the painting, waxing, cleaning, and half-ass repairing was all attempted at the eleventh hour. Inmates had their Rec. cancelled and were forced to strip and wax floors without enough improper tools and materials to do the job adequately. Some inmates stayed up all night trying to complete tasks that were ordered at 11:00 p.m. the night before inspection and in the process keeping other inmates awake by being loud and running equipment. (Great Idea By The Way)
Who in the hell would keep administrators in their positions who cannot do an adequate job. I think the MDOC needs a super douching of staff before anything else. Mr. Commissioner should start cleaning house, starting at the top (himself), and work his way down. Corrupt leadership and lazy assistants is a great way to piss away money, and get your privatization agenda completed and that Mr. Commissioner is a Big Fucking Mistake!!
Bob Wire
I'm feeling crossed
And I take it inside
So I burn up my pain
I know my thoughts are strange
Just like the things I used to love
Just like that tree that fell, I heard it
My art is still inside
I can feel it
I want to bleed
And show the world all I have inside
And I want o scream
Then let the blood flow that keeps me alive.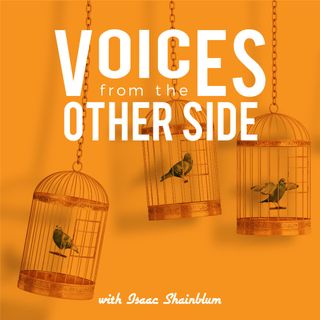 For information on hot topics in incarcerations and recovery, please visit
Voices from the Other Side.
Thank you!
Isaac
host/ producer
WARREN (BDN) — Three inmates have died within weeks at Maine State Prison, but officials there say the deaths aren't suspicious.
The Maine Department of Corrections is limited in what it can disclose publicly after an inmate dies in custody, but officials say the lack of information can lead to questions about the circumstances of those deaths.
"People's imaginations can run a little bit. But my hands are tied because we want to protect their privacy," Maine Department of Corrections Commissioner Randall Liberty said. "As commissioner, [medical privacy laws] make it difficult to indicate that a death was due to natural causes or a terminal illness. A lot of people assume that there was some sort of suspicious death."
On Dec. 3, a state inmate died just one month short of his scheduled release. Two days later an inmate serving a 75-year sentence for murder died. Then on Dec. 13 another inmate serving a sentence for murder died.
In all, eight state inmates died in custody in 2019 — the same number of inmate deaths as the previous year. All were in custody at Maine State Prison. Since 2014, the majority of inmate deaths have been from natural causes, Liberty said, though one is attributed to suicide. Another was killed at Bolduc Correctional Facility in June 2018 when an inmate allegedly strangled him in a fight over cigarettes. The inmate accused of the murder is slated to go on trial in May.
Following an inmate's death, DOC officials issue a public release that details the incident, including the inmate's name, age, time of death, former residence and information about their prison sentence. The cause of death is typically omitted. While the notifications might seem oversimplified, prison officials say they follow a robust protocol that involves numerous state agencies every time an inmate dies in custody.
Most inmate deaths within the DOC system occur at the Maine State Prison, according to Liberty, because the facility is the only one in the state that offers a hospice program for inmates with terminal illnesses. At that facility, Maine State Prison Det. Andrew Ames is responsible for investigating deaths that occur.
While the majority of deaths occur under staff supervision in the prison's infirmary, medical staff is immediately notified about deaths that happen in other parts of the facility. When an unresponsive inmate is found in their cell, for example, the corrections officer who found the individual will begin lifesaving procedures, such as CPR.
"If they can try to save that life, they absolutely try," Ames said. "We've had staff here perform CPR for more than 40 minutes in some cases."
If they're unable to revive the inmate, officials at the state medical examiner's office are notified, along with the Maine State Police and the Maine Attorney General's Office.
"A thorough and robust investigation is being conducted [when an inmate dies], there are checks and balances in place and we are doing everything we can to make sure the right thing is being done," Ames said.
Even if the inmate dies from natural causes in the infirmary and state police decline to investigate, the medical examiner always reviews the body to determine the cause of death, Ames said, and multiple agencies file reports with the attorney general's office.
Within an hour of an inmate's death, the individual's next of kin is contacted.
"It can be pretty contentious," Liberty said. "Sometimes the family member will say 'Thanks for the notification but please don't contact me again.'"
Once the medical examiner finishes a review, the body is released to the family. If they do not have the means for burial or cremation, the DOC has a budget to cremate the body and provide the remains to the family.
About 15 volunteer inmates support the hospice program at Maine State Prison, and provide care for terminally ill prisoners who are nearing the end of life.
"What I've seen happen often, for people who have been incarcerated for long periods of time, their community is the prison. That becomes almost family to them," Liberty said. "When someone passes in hospice care at the prison, there is a lot of nurturing, a lot of fellowship and a lot of humanity."
OH!  My dear minions!  It was with heart felt sadness that I find out this very day that you (the Faithful followers of Bob wire) were left to languish in darkness, not hearing form your Wire these many weeks now.  How my heart sunk to find out that the one I chose to be heir to the Bob wire throne, my very own minister plenipotentiary was not writing you, the masses, in my stead!  Fear not, my dear minions, your Bob is back and with a vengeance…
Well, to say to you today that Maine Correctional Center (MCC) has been a-buzz would be an understatement.  Rumors of a new commissioner and what he was going to do to us poor inmates are flying around like spring pollen (itchy/runny eyes and all). Personally, I thought this whole new commissioner thing was just another spook story, until his very real slash and hack budget cuts ran over the rank and file… it seems that us/some inmates would no longer need/get the stipend to buy used clothing upon our release from prison.  I guess our commissioner also feels that inmates no longer need a stipend for participation in a "program" dorm either.. really?  Really?  This his how the wise and all powerful commissioner "of Ponte" wants to save money?  Really?  How about this, you corrections master, how about you stop feeding C. O.s and other staffers, one, two, or three meals a day?  How about that?  Stay with me here folks.  I admit, I have no clue how many C. O.s/staffers work here per twenty four hour shift.  Let me just grab a nice round number out of the sky.  I'll say there are 131 staffers (nice, round #) per half day.  Out of these 131, let me say 2/3 of them work twelve hour shifts, that is about $86.46 per 12 hours x 2 = 172.92.  The remainder is about 44.54 staffers x 3 (three eight hour shifts) or 133 per 24 hour period.  The actual number of C. O.s/staffers works out to about 305 per 24 hour period.  The 12 hour staffers have three meals a day, or 519 meals.  The eight hour staffer get two meals a day or 266 meals per 24 hours.  The total meal consumption at this rate, equals about 286,000 +/- meals per year…
Now cut 280,000 meals a year out of the budget and this shit-hole could not only save money, inmates could buy used clothing…
To be candid with all of you, ole' Bob Wire does not believe the new commissioner is really looking to save money.  Nope.  The new commissioner is looking for, or is creating the "illusion of saving money".  His goal is to impress his bosses (governor, etc.) at the expense of the ones who need the funds the most (the inmates!)
An inmate leaves here broke and cannot get a dime to buy used clothing, but MCC and the DOC can feed (and clothe) hundreds and hundreds and hundreds of C. O.s and other staffers???
Let ole' Bob Wire spell it out for you.  It ain't about cost cutting, it is only about grinding, grinding and grinding… who is this commissioner grinding his ace against?  If you have to ask that question, you are likely a C.O. Or other staffer.
Bob Wire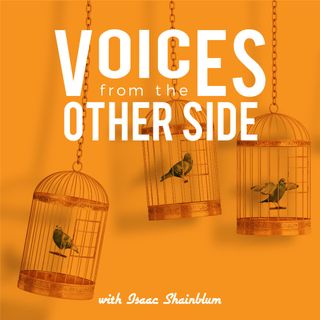 For information on hot topics in incarcerations and recovery, please visit
Voices from the Other Side.
Thank you!
Isaac
host/ producer